Echoes of the North: Four Chapters in Time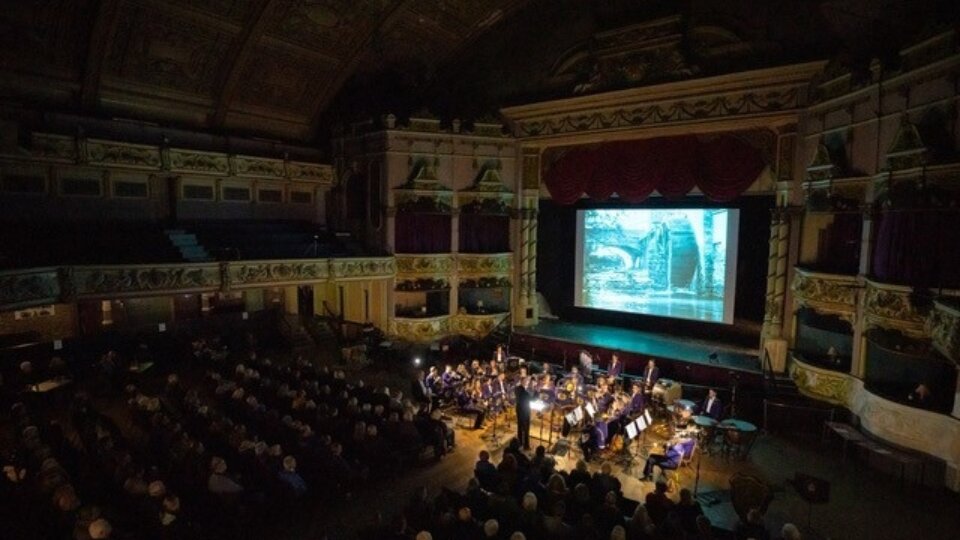 Producer(s):

Jonny Best (Yorkshire Silent Film Festival)

Editor(s):

Andy Burns

Footage Archive Researcher:

Bob Geoghegan, Geoff Senior

Footage Archive Producer:

Graham Relton

Composer:

Neil Brand

Archival Sources:

Yorkshire and North East Film Archives, North West Film Archive, Archive Film Agency

Production Company:

Yorkshire and North East Film Archive, Yorkshire Silent Film Festival, Neil Brand

Country of Production:

United Kingdom,
Synopsis
Echoes of the North: Four Chapters in Time is a non-narrative film which brings together hundreds of archive clips from the 1890s to the 1920s.
Audiences are transported down the highways and byways of northern life in the early twentieth century - its industries, its wartime and festivals, holidays, family excursions, and huge, city-wide occasions. The production is set to new music for brass band, composed by Neil Brand and performed in its premiere performance (and audio recording) by Brighouse and Rastrick Brass Band.
Echoes of the North consists of four impressionistic, flowing chapters, each structured around a thematic idea:
Chapter One: Rebuild, focuses on the industrial north and rebuilding of a nation after WWI, a period of great change in working life.
Chapter Two: Recharge, reflects the human desire to escape the grime and industry to reconnect with the land, sea, and nature.
Chapter Three: Remembrance, remembers the fallen of WWI, their bravery and sacrifice for their nation.
Chapter Four: Rejoice, sings of hope and joy, as people celebrate together as couples, families and communities.