Graham Relton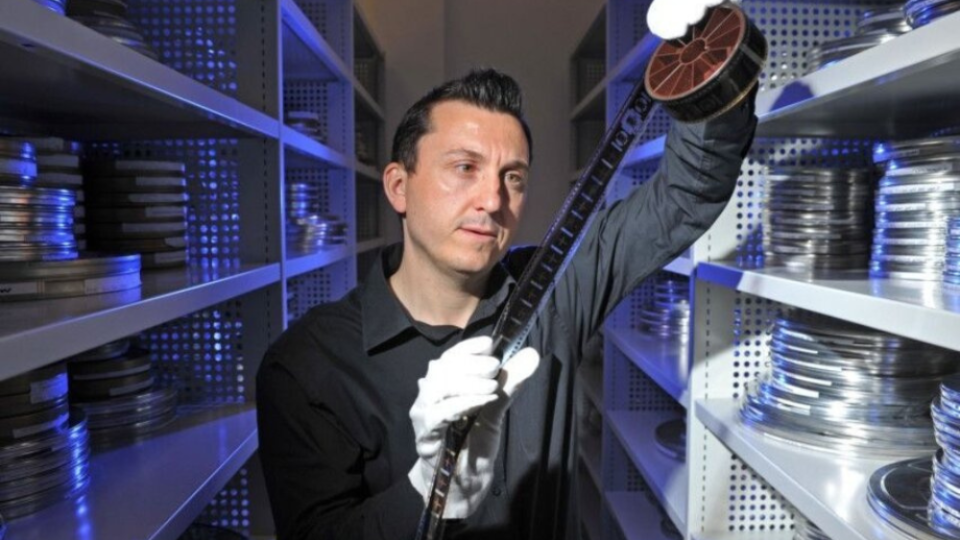 Job Title::

Archive Manager

Company::

Yorkshire Film Archive
Archival highlights
In 2022 Graham celebrated 15 years at the Yorkshire and North East Film Archives. During this time, he has grown and shapeshifted into many different roles, from project and team management to film show presenter, footage salesperson, marketing/PR, curator to producer; however, at the heart of what he does is create access to the moving image collections of Yorkshire and the North East that he is so passionate about. His flexibility is crucial to the Archive's success, but he is the first to say he couldn't do his 'bit' without the whole team's hard work and the rich and diverse collections held in the vaults.
His knowledge of the collections is vast, but his willingness to help sets him apart. Graham endeavours to unlock the archives for you whether you're a student, artist, museum curator, independent filmmaker, archive researcher or production company. This year alone, he's supported hundreds of productions and archive producers representing the BBC, ITV, 72 Films, Wall to Wall Media, 35 Yard Development, Viacom, Les Films d'Ici and Florentine Films, to name a few.
Graham understands the power of the collections and how they can be repurposed and repackaged to engage traditional and non-traditional audiences. In 2022 Graham sourced, supplied and cleared an abundance of material for the StoryTrails AR/VR experiences and spectacular outdoor multimedia events in Bradford, Hull and Newcastle.
Graham's ethos is 'It's not a vault full of films, it's a vault full of stories'. He's dedicated to supplying footage to clients efficiently and enthusiastically and uncovering and revealing the stories himself. In 2022 he conceived and executed 'Seen to be Believed': a standalone production booked by over 80 community and film groups (over 5000 people) screened as part of the Queen's Platinum Jubilee celebrations. He has been instrumental in the Archive's TV Time Machine project, charting the history of television in the North, orchestrating events and presenting locality-based screenings. He has kickstarted the Archive's Nature Matters project.
He was the lead Archive Producer on a cross-archive production, 'Echoes of the North', that brought early moving image heritage together with a new brass composition. Graham's skill in this production was identifying and overseeing the archive content and having the vision to see a narrative that experienced editor Andy Burns could shape into this unique production.
That vision is a huge asset, perfectly demonstrated in a timely short film produced by Graham: 'Cost of Living'. From the initial concept to supporting/securing funding, research and sourcing hundreds of clips, to curatorial support to filmmaker Andy Burns, managing donors and clearing rights, to project management, promotion and advocacy for the production, without Graham's determination and drive this powerful and affecting film wouldn't have come to fruition.
Graham is a proud champion of the Archive, its collections, its team and the industry. He goes above and beyond to make this rich film heritage accessible to all. He sometimes says, 'don't see the Archive as a service; see us as an extension of your team'.