Best Use of Footage in a History Production
The History Production category recognises uses of archival footage in history-focused films and programmes. This includes documentaries or docudramas dealing with historical issues, events or people. Productions may be up to a maximum of 60 minutes in length or per each episode.
2021 Winner
To be announced at the virtual FOCAL International Awards 2021 streamed on June 24th at 19:00 (BST)
Shortlisted
WE AT WAR - Private films from Hitler`s Germany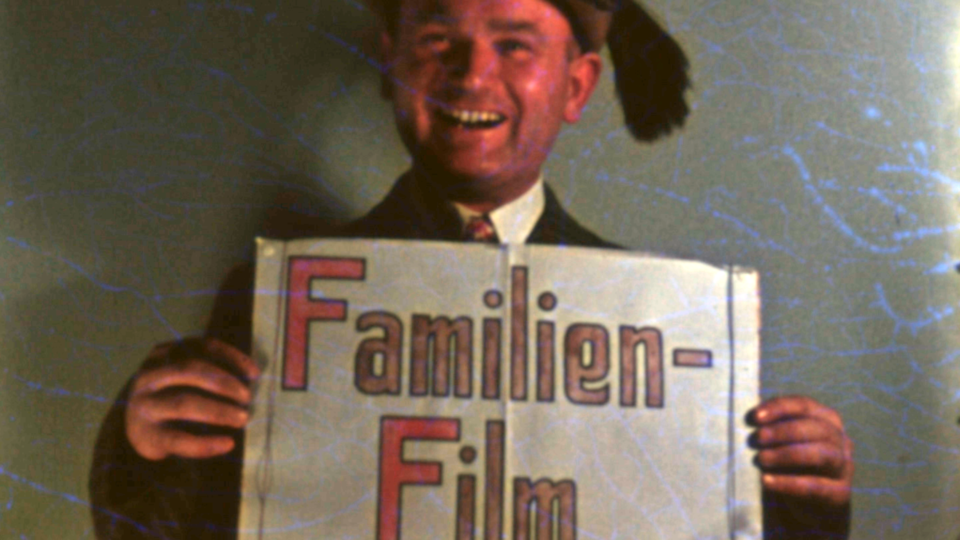 Director:

Jörg Müllner

Producer(s):

Isa Rekkab

Footage Archive Researcher:

Jörg Müllner

Archival Sources:

Private Collections, History Media Film Archive, Landesfilmarchiv Bremen, Haus des Dokumentarfilms Stuttgart, Agentur Karl Höffkes

Production Company:

History Media GmbH

Country of Production:

Germany
Synopsis
On the 75th anniversary of the end of the war in 1945, Jörg Müllner's documentary based on private, mostly unpublished film footage offers revealing insights into life during World War II.
Among the newly discovered film treasures are previously unknown aerial shots of the advance of German troops on the Eastern Front in 1941 and 1942, color films of a paymaster of the Wehrmacht who led a double life in private, the footage of a senior field doctor who recorded not only his family life but also the everyday life of ssoldiers at the front, and film footage of little Doris Hurler, who was born with Down syndrome. The images almost seem like a demonstration against the Nazi murder program of people with disabilities. Private Footage taken at the so-called "Jew camp" in Dresden is analysed by film scholar Tobias Ebbrecht-Hartmann (Hebrew University Jerusalem). In addition to experts and historians relatives of the amateur filmmakers of the time also have their say.
Baci Rubati (Stolen Kisses)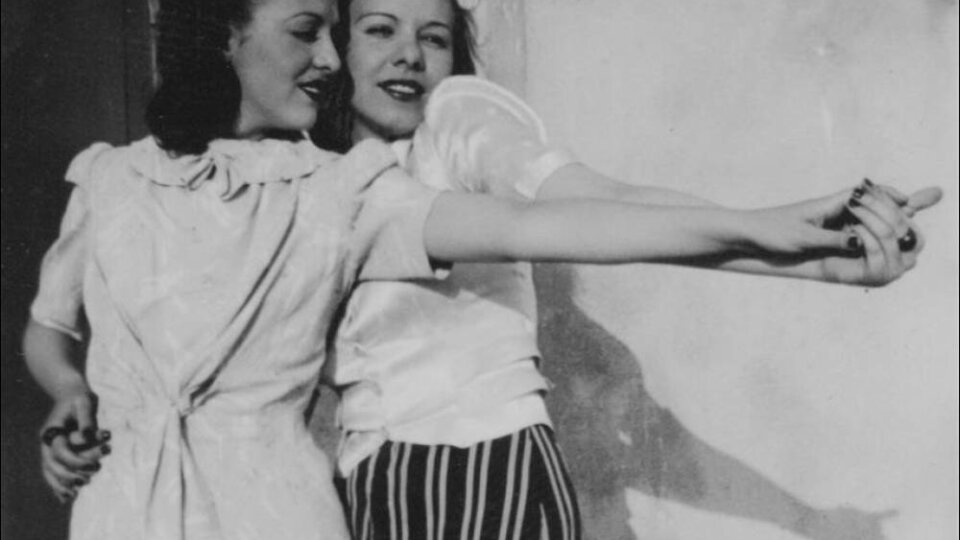 Director:

Fabrizio Laurenti, Gabriella Romano

Producer(s):

Istituto Luce Cinecittà

Footage Archive Researcher:

Nathalie Giacobino, Cecilia Spano

Archival Sources:

Archivio Storico Istituto Luce, Home Movies, Cineteca di Bologna, Getty Images, Archivi Alinari

Production Company:

Istituto Luce Cinecittà

Country of Production:

Italy
Synopsis
For the first time this film makes the invisible visible, illustrating the daily life of gay men and women during the Mussolini years. Through letters, diaries and personal accounts it gives voice to individuals who could only communicate in clandestinity, using code words, meeting in secrecy. It narrates their "joie de vivre", in spite of the persecution they suffered.
Once Upon a Time in Iraq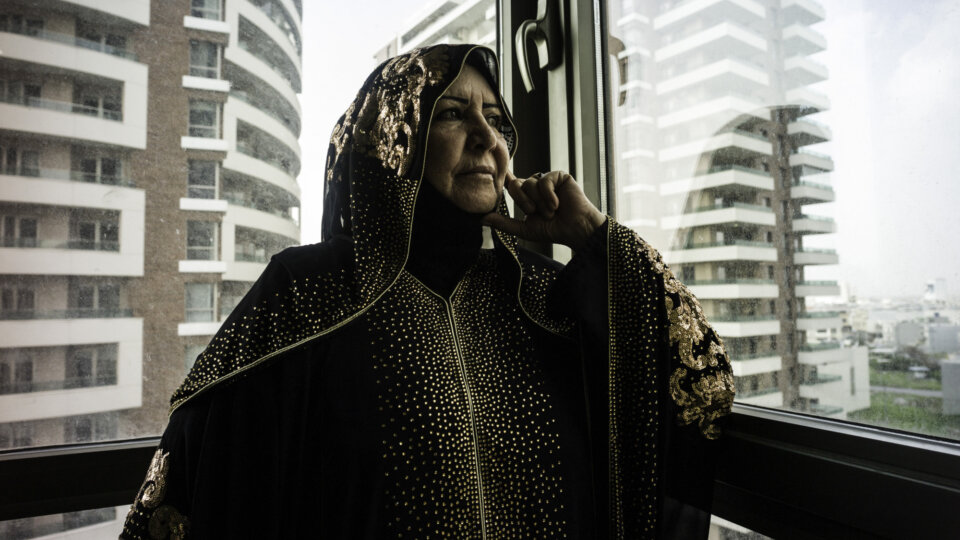 Director:

James Bluemel

Producer(s):

Jo Abel (Producer) and Will Anderson (Executive Producer)

Footage Archive Researcher:

Miriam Walsh (Archive Producer) and Mariam Koloyan (Archive Researcher)

Archival Sources:

Frank Blake Special Collection, Julia Guest, Ashley Gilbertson, BBC News and Broadcast Archives / Getty Images, AP Archive

Production Company:

KEO films

Country of Production:

United Kingdom
Synopsis
The Iraq War is the defining conflict of our age and set in motion a calamitous chain of unforeseen events that are still playing out today. The politicians and decision makers have already had their say. In this series, directed by multi-award winning director James Bluemel, the story of the Iraq war is told instead by civilians, journalists, and soldiers - ordinary people from both sides of the conflict, who lived through the 2003 invasion and the 17 years of chaos that followed. Told with hope, humanity and humour, and illustrated with extraordinary and never before seen personal archive, this series takes us closer to the realities of the invasion, occupation, civil war and life under ISIS than has ever before. Through their eyes we see how events in Iraq have changed the world forever.
In episode 2, astonishing testimony is vividly illustrated by rare and unseen footage which brutally exposes the growth of the insurgency in Iraq in the aftermath of the Allied Invasion in 2003.
Gulag the story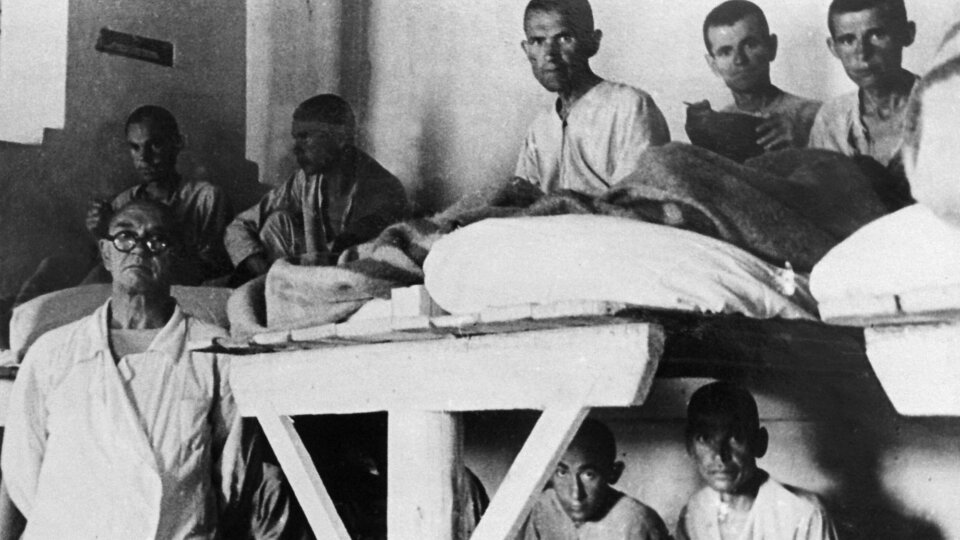 Director:

Patrick Rotman

Producer(s):

Michel Rotman

Footage Archive Researcher:

Marie-Hélène Barbéris

Archival Sources:

Films Images, Fonds Arkeion Gaumont Pathé archives, Memorial (Russian association), Fremantle Media, Tomasz Kizny (photographer and curator)

Production Company:

Kuiv productions

Country of Production:

France
Synopsis
The first concentration camps were set up as early as 1918, a few months after the October Revolution. The new Bolshevik regime wants to get rid of political adversaries and re-educate so-called anti-social elements through work. The first large-scale experiment is that of the Solovki Islands. Thousands of political and common law prisoners, men and women, are enslaved there in inhuman conditions. After Lenin's death in 1922, Stalin seized power and decreed the industrialization of the country by forced march and the collectivization of the land, which triggered deadly famines. Titanic projects are initiated in the most remote regions such as Kolyma in Siberia. The GPU, the political police of the Communist Party whose mission is to purge the social body and to regenerate it, send hundreds of thousands of Russians to the camps to participate in the construction of socialism.