The Brilliant Biograph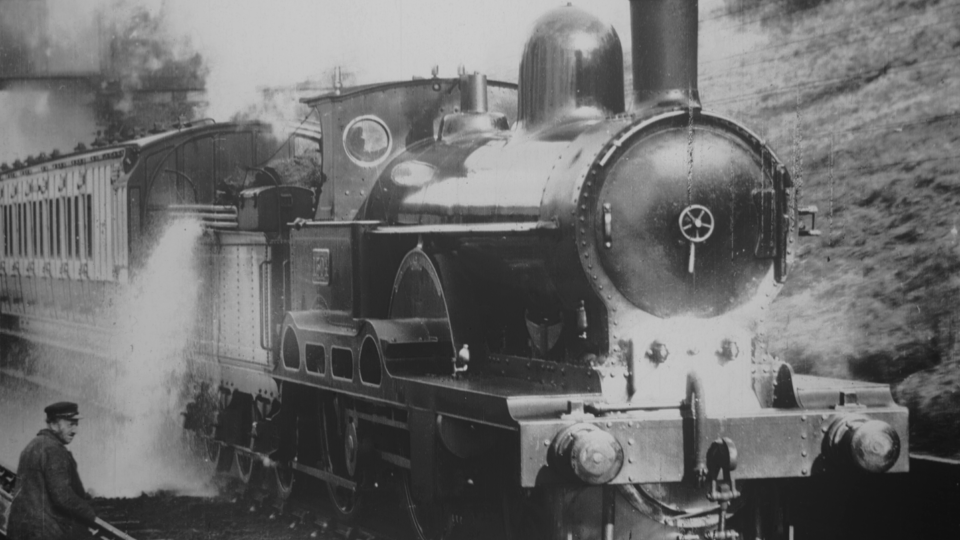 Country of Production:

Netherlands

Involved Partners:

Cineric, New York and Portugal Haghefilm Digital, Amsterdam The work done at these laboratories was continuously supervised by Eye Filmmuseum's restorers. This project was in cooperation with BFI and European Commission (grant).
Synopsis
The Brilliant Biograph showcases some of the highlights of the Mutoscope & Biograph's European productions dating back to the end of the 19th century, shot with great detail on 68mm film. The compilation is divided into five thematically arranged chapters, connected by images of train rides, that take viewers on a tour across Europe (both in space and time).
The selection is not based on historical or geographical accuracy. Instead, the films are put together in an abstract collage to evoke various prominent aspects of turn-of-the-century life, such as urbanization, recreation, tourism, technological innovation, and vaudeville theatre and performances. This 52 min film is accompanied by a special piano score, composed and recorded by Daan van den Hurk, holding the compilation together.
Archival highlights
The Mutoscope and Biograph films, in their original 68mm format, represent a number of challenges for practical use; the obsolete format doesn't allow easy projection, and the extremely short duration of the films and lack of narration makes the content difficult to decipher for today's audiences. This restoration and resulting compilation film The Brilliant Biograph overcomes those technical hurdles by transferring the images in crisp and stunning detail to digital domain, compatible with current cinema standards. The compilation provides context and structure and is accompanied by specially composed music for an enjoyable journey. Audiences have been delighted to rediscover places and events from 120 years ago, in surprisingly exquisite detail.