Best Use of Footage in a History Production
The History Production category recognises uses of archival footage in history-focused films and programmes. This includes documentaries or docudramas dealing with historical issues, events or people. Productions may be up to a maximum of 60 minutes in length or per each episode.
2022 Winner
To be announced at the FOCAL International Awards 2022 ceremony on June 23rd
Shortlisted
Σε γνωρίζω από την όψη (By the light of thine eyes)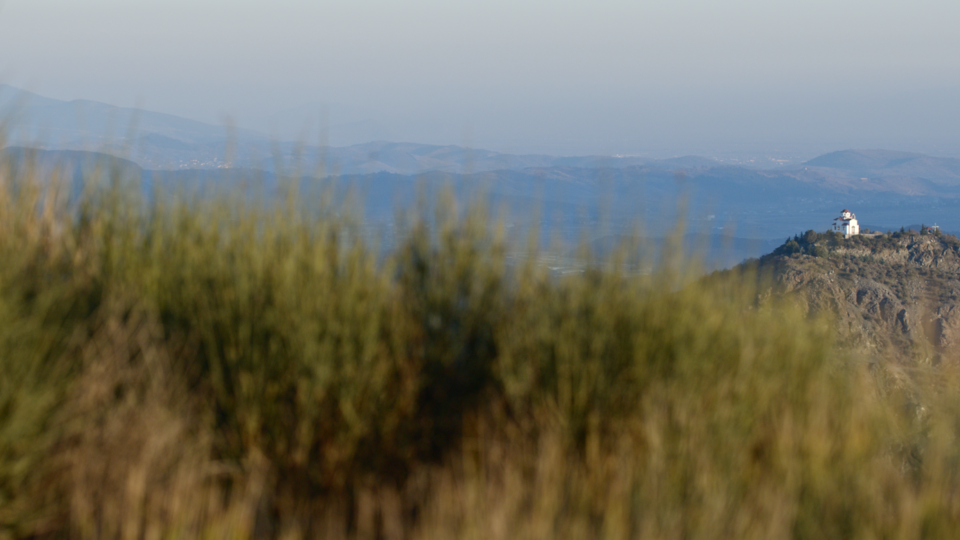 Director:

Konstantinos Pilavios

Producer(s):

Vasilis Karamitsanis

Footage Archive Producer:

Leonidas Liambeys, Lefteris Adamidis, Ilias Pantazis, Anastasis Fintzos-Vavlis

Archival Sources:

ERT, Netherlands Eye Film Museum, ELIA (Greek Literary and Historical Archive), International Committee of the Red Cross, Benaki Museum Athens

Production Company:

Committee Greece 2021, Animasyros

Country of Production:

Greece
Synopsis
To mark the 200th anniversary of the founding of modern Greece, this celebratory documentary imaginatively narrates two centuries of Greek history from the Greek war of Independence in 1821 up to the present.
Based on extensive archival research and expert historical evidence, the film highlights instances from Greece's military and political history, as was well as developments from the fields of science and arts, and the changes in everyday life across two centuries.
In essence, it narrates how Greece reached its current form: how the country went from revolutionary general Makriyiannis's famous quote, "This is what we fought for," through successes, adversities and setbacks, to today: a modern, democratic and European state.
Cinecittà, de Mussolini à la Dolce vita - Cinecittà, making of History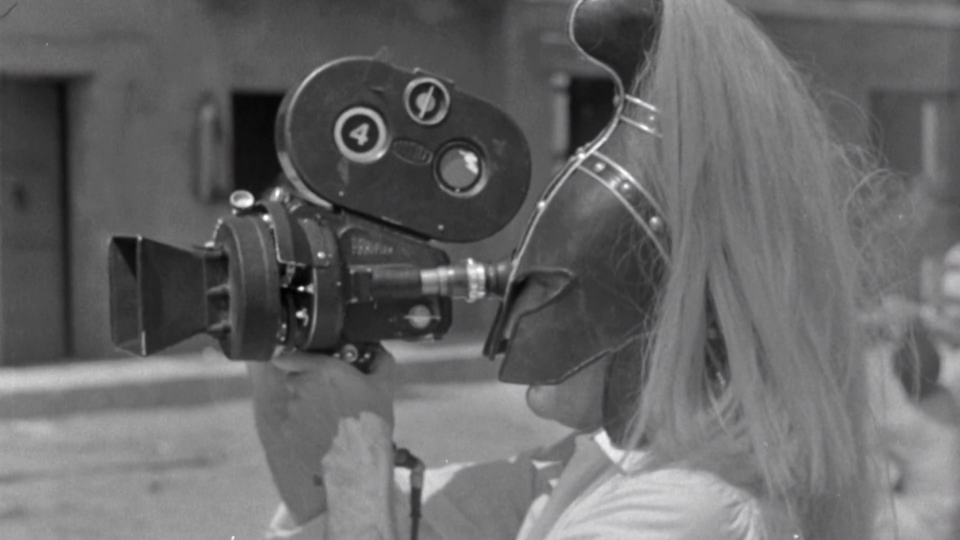 Director:

Emmanuelle Nobécourt

Producer(s):

Martin Laurent

Footage Archive Producer:

Carlo Degli Esposti, Nicola Serra, Andrea Romeo

Archival Sources:

Atelier des archives, INA, Gaumont Pathé Archives, Archive.org, Getty Image

Production Company:

Temps Noir, Palomar, Cinecittà-Luce

Country of Production:

France, Italy
Synopsis
From 1937 until the 1960s, from Scipion to La Dolce Vitta, Cinecittà was the real political laboratory in Italy.
As the country moved from fascism to economic miracle, Cinecittà became the symbolic epicentre of Italian society and the theatre of its representation.
In Cinecittà, directors managed to bypass political pressures, survived the war and its destructions, and faced American competition.
These challenges might have meant the end of Italian cinema.
On the contrary, it is in these difficulties that the filmmakers found the strength to create a leading form of art. A new kind of cinema that has been able to witness the Italian reality and has become its ambassador throughout the world.
Antoine The Fortunate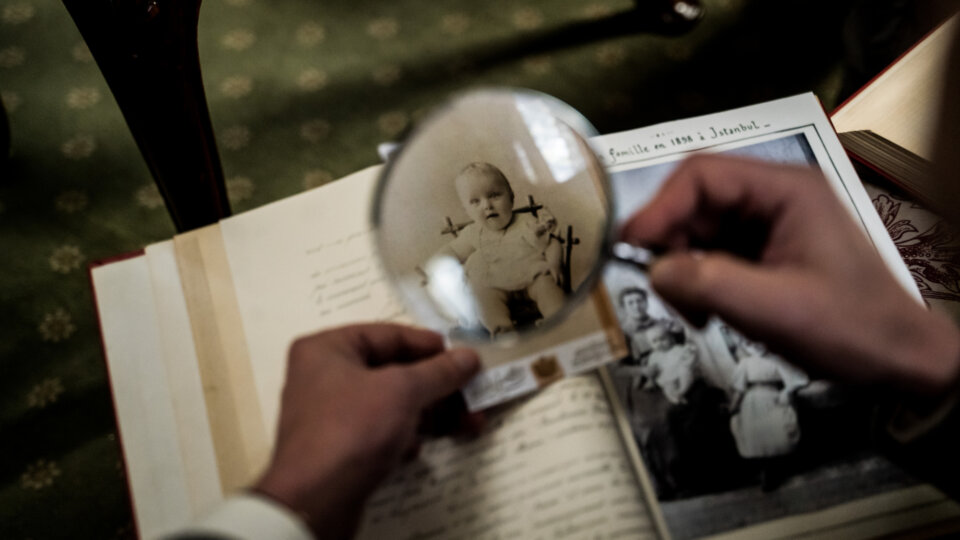 Director:

Nefin Dinc

Producer(s):

Rea Apostolides, Yuri Averof, Clara Vuillermoz, Heinrich Mayer-Moroni, Nefin Dinç

Footage Archive Producer:

Charlotte de Luppé

Archival Sources:

Greek Film Library, Salt Turkey, Eye Institut - Holland, Antoine film archive, photographs, letters, diaries, sketches etc,

Production Company:

Anemon Productions, Les Films Du Balibari, EPO-Film

Country of Production:

Greece, France, Austria
Synopsis
Antoine the Fortunate tells the story of Antoine Köpe, a citizen of the Austro-Hungarian Empire born in 1897 in Istanbul, the capital of the Ottoman Empire. The film charts the rise and fall of the fortunes of this ordinary man and his family, who witnessed and survived the dramatic events leading to the dissolution of the Ottoman Empire and creation of modern Turkey.

The documentary is based on Antoine's personal memoirs. It also makes extensive use of his family archive, which he started as a child in the early 20th century and reveal an endlessly creative artist. This includes sketches, comic strips, newspaper clippings, family photographs, home movies, audio recordings, postcards and memorabilia he collected in an effort to capture snapshots of the changing world around him.
Colonia Dignidad: Eine deutsche Sekte in Chile [Colonia Dignidad: A Sinister Sect]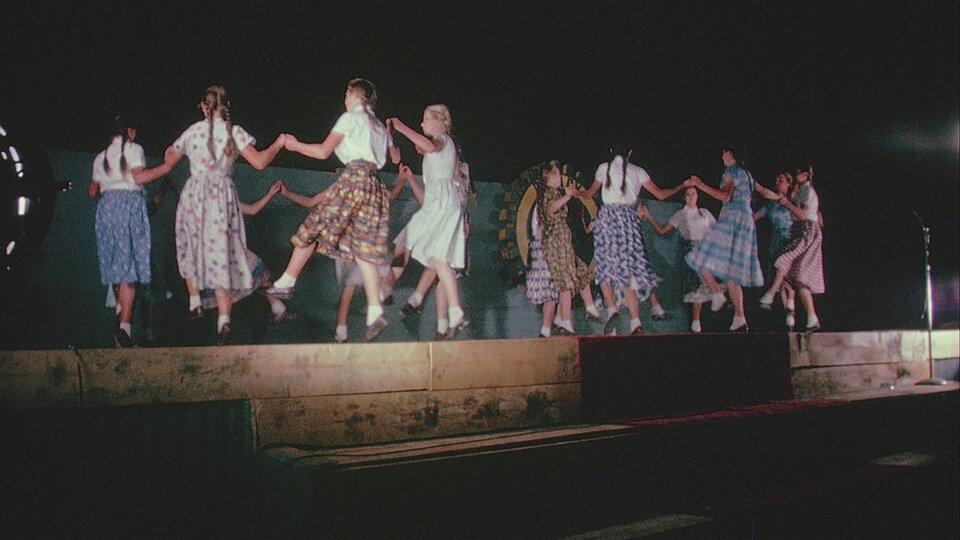 Director:

Wilfried Huismann, Annette Baumeister

Producer(s):

Gunnar Dedio, Regina Bouchehri, Daniela Bunster, Birgit Rasch

Footage Archive Producer:

Claudia Hentze

Archival Sources:

Archiv Colonia Dignidad / Villa Baviera, PROGRESS Film, AP Archive, Canal 13 (Chile), NBC

Production Company:

LOOKSfilm, Netflix, Westdeutscher Rundfunk (WDR), Südwestrundfunk (SWR), ARTE

Country of Production:

Germany, United States
Synopsis
This 6-part Netflix documentary series tells the rise of Paul Schäfer; from a poor German lay preacher to one of the most powerful men in Latin America. After 40 brutal years as leader of the sect Colonia Dignidad, he was finally taken down by a group of Chilean boys, who were members of his sect. It is the story of the German sect, Colonia Dignidad; told through the eyes of those who lived in it, who endured it, who fought it.
For the first time, the series uses never-before-seen footage to also tell the story of Chilean boys who were held captive by Schäfer and who succeeded in doing what neither the German nor the Chilean justice systems could do: they forced Paul Schäfer to flee in 1997 and freed the colonists from 40 years of slavery.
Lotte Eisner - A Place, Nowhere
Director:

Timon Koulmasis

Producer(s):

Ilona Grundmann, Christophe Gougeon, Yann Brolli

Footage Archive Producer:

Timon Koulmasis, Céline Le Roux-Vincent

Archival Sources:

Friedrich-Wilhelm-Murnau-Stiftung, Det Danske Filminstitut, Stiftung Deutsche Kinemathek, Cinémathéque Francaise, Mémorial de la Shoa

Production Company:

Ilona Grundmann Filmproduction, Acqua Alta

Country of Production:

Germany, France
Synopsis
Lotte Eisner - A Place, Nowehere.
Lotte H. Eisner (1896-1983) was one of the most fascinating figures of the past century. Little known by the general public, the author of the celebrated essay L'Ecran démoniaque (The Demonic Screen) and curator in chief of the Cinémathèque Française was admired by Fritz Lang, Murnau, Stroheim, Sternberg, Chaplin, and Renoir, but also by Brecht, Man Ray and, later, Herzog and Wenders, Godard and Truffaut. Persecuted by the Nazis, living as a refugee in France, Lotte E. Eisner was an eternal exile. Or how History (of the twentieth century), the history of cinema and the life of a woman were aligned.