Best Use of Footage in a Cinematic Feature
2022 Winner
To be announced at the FOCAL International Awards 2022 ceremony on June 23rd
Shortlisted
Living Proof - A Climate Story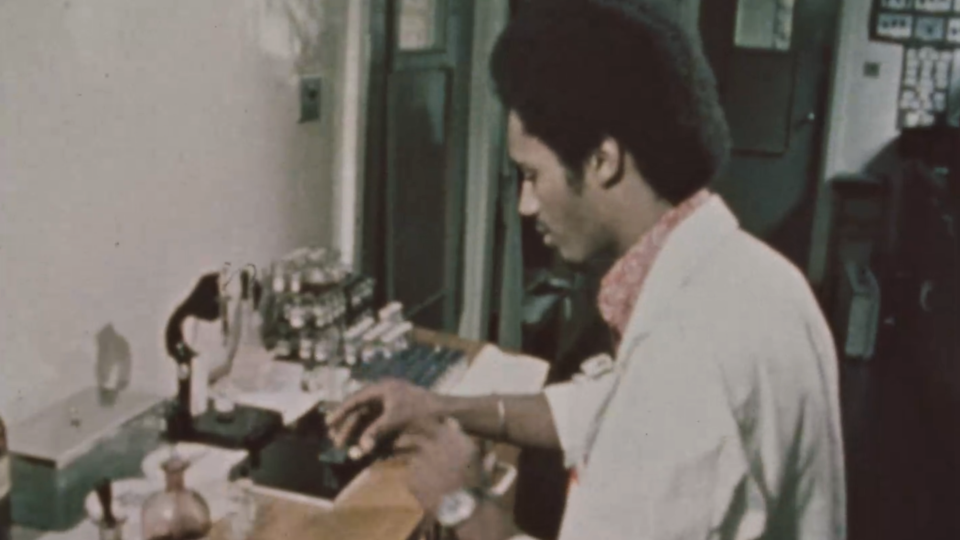 Director:

Emily Munro

Producer(s):

Emily Munro

Footage Archive Producer:

Emily Munro

Archival Sources:

National Library of Scotland

Production Company:

National Library of Scotland, Film Hub Scotland

Country of Production:

United Kingdom
Synopsis
In the year that Scotland hosts the UN's climate change conference (COP26), curator and director Emily Munro searches for the roots of the climate crisis in our history. Archive footage from the National Library of Scotland evocatively portrays a country shaped by demands for energy and economic growth, while a dramatic soundtrack amplifies the voices of the past in powerful and unsettling ways.

The film reveals Scotland's post-war history as seen through the lens of current debate, inviting audiences on a journey to revisit the promises of the past and consider how they relate to our future on this planet. Was climate change inevitable? Can we break free from a boom-and-bust mentality? Are we able to adapt to ensure a healthy and sustainable future for generations to come?

Featuring corporate voices, news reporters, protestors, and the general public, the footage spans the geography of Scotland, taking in the most treasured, contested and exploited parts of the country. Part found-footage mash-up and part archive collage, Living Proof features a soundtrack that traverses space and time, with contemporary Scottish artists Louise Connell, Brownbear and Post Coal Prom Queen sitting alongside music that appears in the archive itself.
Attica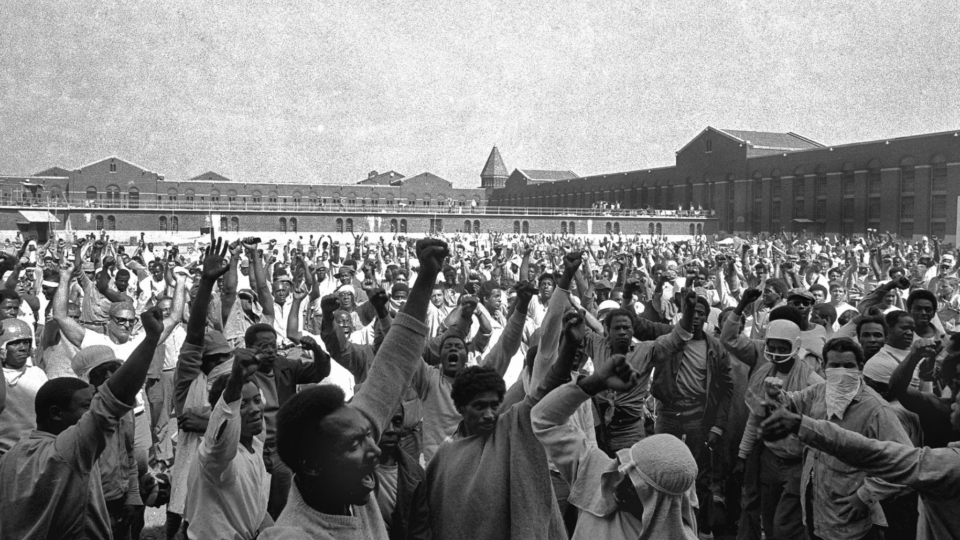 Director:

Stanley Nelson, Traci A. Cur

Producer(s):

Marcia Smith, Vinnie Malhotra, Jihan Robinson

Footage Archive Producer:

Rosemary Rotondi

Archival Sources:

New York State Archive, Richard Nixon Presidential Library, major news network and affiliate news archives, college and university archives, stock footage archives such as Oddball Films in CA

Production Company:

Firelight Films, Showtime

Country of Production:

United States
Synopsis
In the fall of 1971, tensions between inmates and guards at the Attica Correctional Facility were at an all-time high due to worsening prison conditions. On the morning of September 9, it all came to a head when inmates erupted into one of the largest, deadliest prison riots ever witnessed.
On Sept. 9, 1971, over 1,200 inmates at the Attica correctional facility in Attica, NY, seized the yard at the maximum-security prison, took more than three dozen guards and civilian employees hostage, and demanded more humane treatment and better conditions. For five days, the world watched as TV news cameras covered the story from both outside and inside the prison, as journalists and a team of negotiators converged at the scene. But when law enforcement was ordered by New York Governor Nelson Rockefeller to retake Attica, the resulting massacre by state police left 29 inmates and 10 hostages dead. Before the smoke from the tear gas cleared, police tortured inmates behind the walls. No charges were ever brought against authorities for the killings of inmates and guards. It was the largest prison rebellion in U.S. history.
Street Gang: How We Got to Sesame Street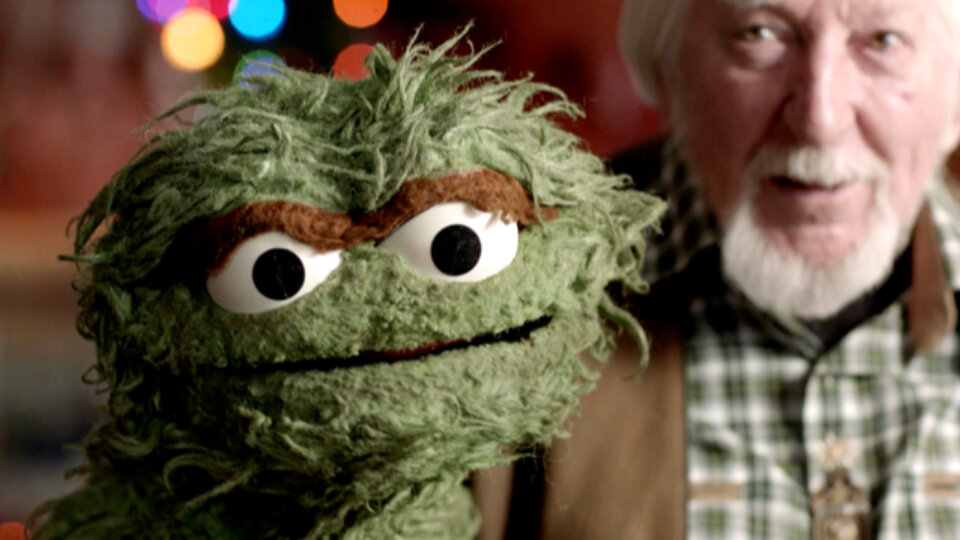 Director:

Marilyn Agrelo

Producer(s):

Trevor Crafts, Ellen Scherer Crafts, Lisa Diamond, Seth Needle, Mike Messina, Brian O'Shea/Nat McCormick, Matthew Helderman, Luke Taylor, Mark Myers, Heather Kenyon, Nancy Abraham, Lisa Heller

Footage Archive Producer:

Rich Remsberg

Archival Sources:

ABC, CBC, Streamline Films, Temple University, Kino Library

Production Company:

HBO Documentary Films, Screen Media, Chicken Soup for the Soul Entertainment, Macrocosm Entertainment

Country of Production:

United States
Synopsis
Street Gang: How We Got to Sesame Street is a rare window into the early days of "Sesame Street," revealing the creators, artists, writers and educators who together established one of the most influential and enduring children's programs in television history. The documentary focuses on the first two experimental and groundbreaking decades of "Sesame Street," highlighting this visionary "gang" that audaciously interpreted radical changes in society and engaged children in ways that entertained and educated in new and innovative ways.
This revealing documentary explores how the team incorporated groundbreaking puppetry, clever animation, short films, music, humour and cultural references into each episode, ensuring it was engaging enough to keep children and parents coming back, and never shying away from difficult conversations with children.

Street Gang: How We Got to Sesame Street, inspired by the New York Times' bestselling book "Street Gang: The Complete History of Sesame Street" by Michael Davis, features exclusive behind-the-scenes footage and over 20 original cast and creator interviews. They tell us in their own words about how "the gang" came together, staying committed to their original mission through decades of political and social change, and through it all maintaining a wicked sense of humour and joy.
Citizen Ashe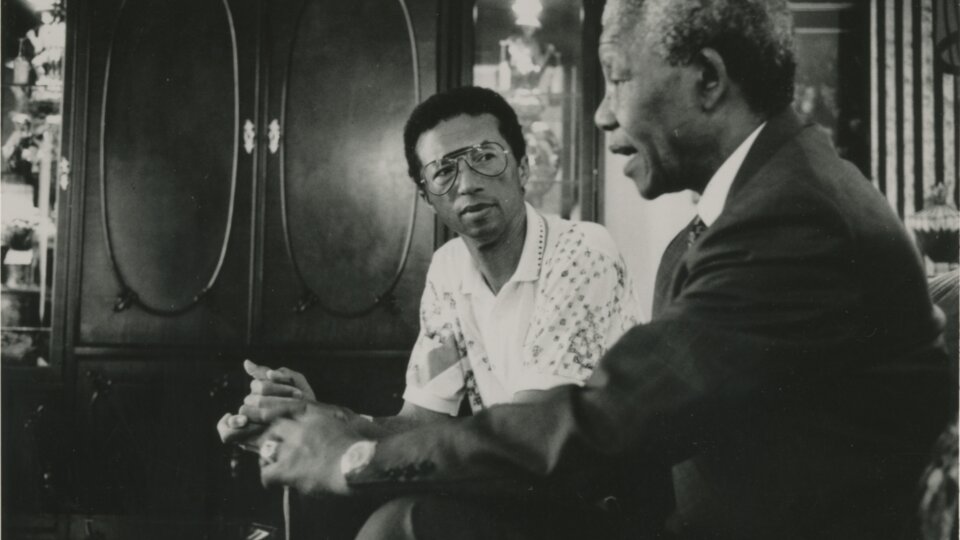 Director:

Rex Miller, Sam Pollard

Producer(s):

Steven Cantor, Anna Godas, Beth Hubbard, Rex Miller, Jamie Schutz

Footage Archive Producer:

Lizzy McGlynn, Hannah Shepard

Archival Sources:

John G. Zimmerman Archive, CBS/Veritone, Getty Images, USTA/Veritone, IMG/Wimbledon

Production Company:

Rexpix Media, CNN Films, HBO Max, Dogwoof Pictures, Stick Figure Productions

Country of Production:

United States, United Kingdom
Synopsis
Directors Rex Miller and Sam Pollard explore the enduring legacy of tennis great and humanitarian Arthur Ashe, tracing his personal evolution from sports legend to global activist. His own words, and those closest to him, reveal his quiet determination to 'use what he had to do what he could.'
Summer of Soul (...Or, When the Revolution Could Not Be Televised)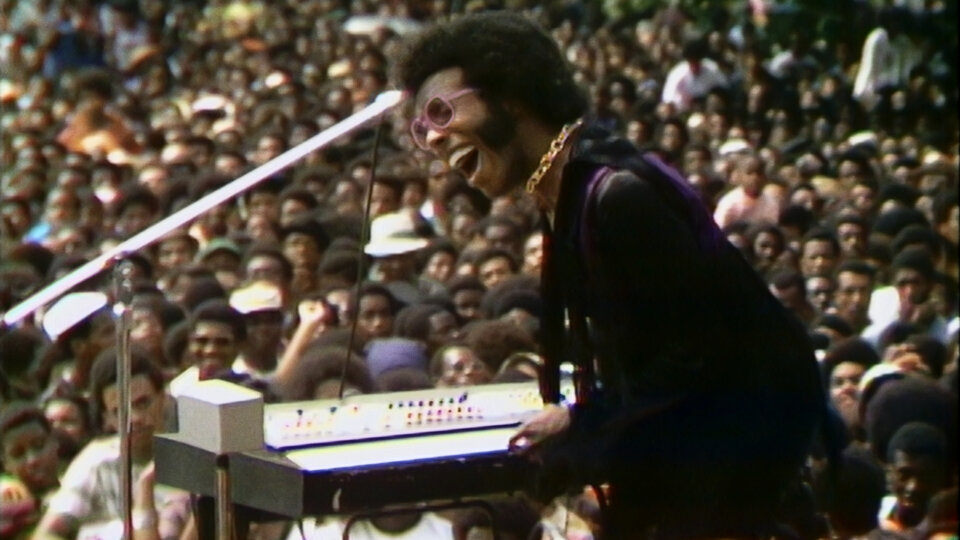 Director:

Ahmir "Questlove" Thompson

Producer(s):

Joseph Patel, Robert Fyvolent, David Dinerstein

Footage Archive Producer:

Lizzy McGlynn, Nadine Ng

Archival Sources:

Tulchin Estate

Production Company:

Searchlight Pictures, Onyx, Hulu,

Country of Production:

United States
Synopsis
In his acclaimed debut as a filmmaker, Ahmir "Questlove" Thompson presents a powerful and transporting documentary—part music film, part historical record created around an epic event that celebrated Black history, culture and fashion. Over the course of six weeks in the summer of 1969, just one hundred miles south of Woodstock, The Harlem Cultural Festival was filmed in Mount Morris Park (now Marcus Garvey Park). The footage was largely forgotten–until now. SUMMER OF SOUL shines a light on the importance of history to our spiritual well-being and stands as a testament to the healing power of music during times of unrest, both past and present. The feature includes concert performances by Stevie Wonder, Nina Simone, Sly & the Family Stone, Gladys Knight & the Pips, Mahalia Jackson, B.B. King, The 5th Dimension and more.