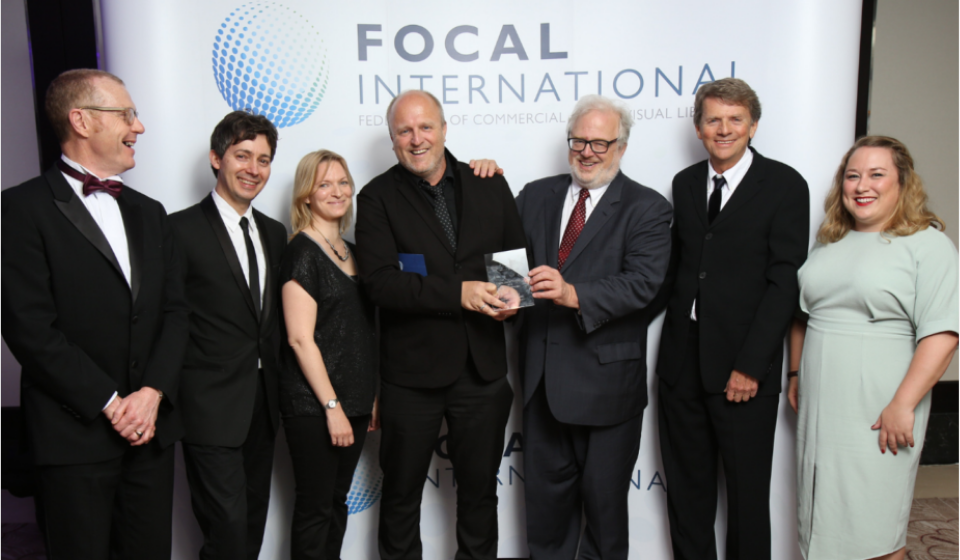 It was with great sadness that we heard of the death of Matt White. Matt was a great guy- a brilliant advocate of all things to do with film archives, full of information and great fun to be with - He always had an enthusiastic twinkle in his eye when talking about archives.
In 2005, Matt played an important part with me and Emmanuel Hogg, then president of FIAT/IFTA in the launch of the UN supported initiative "Archive at Risk".
Again, Matt helped FOCAL International to celebrate its 25 years existence by holding a full day seminar addressing development of the archive sales business, This was a precursor to the FIAT/IFTA Conference in Dublin Castle It was with pleasure that we invited Matt to speak at this conference in - he was doing such stirling work developing the concept and reality of Public Service Television archiving and wanted to share this with the tv archive world.
The biggest headline 'stealer' at the FOCAL International awards of 2017 was Matts baby - "The Beatles: Eight Days a Week – the Touring Years" – the outstanding new worldwide cinema release, which picked up two Awards for Best Use of Footage in a Music Production and Best Use of Footage in a Cinema Release

Matt continued to be a very active member of FOCAL International and was instrumental in establishing her sister organisation - ACSIL in the US.
As Mark Fricker says, "Matt White was a leading champion of all archives and a font of archive knowledge and its associated value that was second to none. Matt was always a charming competitor in marketing the excellent Nat Geo archive collection and always available to offer expert advice and support when asked. It was a privilege to know Matt both professionally and socially and we enjoyed many laughs together over the years at various archives events and gatherings. He will be sadly missed by all who counted him as an expert colleague and jovial friend".
Sue Malden, Former Chair of FOCAL International
I am so very sorry to hear of the passing of Matt White, renowned archive producer and archivist.
His production and work with archives are so deep and various, but highlights must surely be his work at Smithsonian and National Geographic collections and the Beatles biog "Eight Days a Week"
My best memory of Matt was at a trade show in New Orleans, back in the 90's, at this time he was leading WPA film library and we had booths at NATPE, such hard working days but come the evenings when we, my team and his, danced the night away at a zydeco bar…after a tough day marketing, as friendly rivals, we relaxed, let our hair down…great times…
Matt also was one of the prime movers in Acsil for many years, bringing together film researchers and archives in North America - promoting best practise, innovating and always, always keeping the moving image valued.
We will miss you Matt
Amanda Huntley, MD and Film Archivist, Huntley Film Archives

He seems to have been involved for as long as I was involved. He knew everything there is to know within the archival industry. We had the pleasure of his expertise at many conferences and in particular the international events we held. Personally I am sorry to say I have lost a friend. When I made my first ever trip to the USA, he said he wanted to take me for my first meal. It was magical! In latter years he says it was one of his favourite meals ever. He was a great supporter of FOCAL and helped in many if the conferences we had and his speeches were extremely informative and enjoyed by many. It was great to see him at the FOCAL International Awards and collected an award for "Eight Days a Week" and it was a pleasure to meet up with him the evening before the London premier of the same film. His enthusiasm in everything to do with footage archive never faltered and all his activities will not be forgotten. He will be sorely missed by friends, work colleagues and the industry at large. RIP Matt
Anne Johnson, Former Commercial Manager of FOCAL International