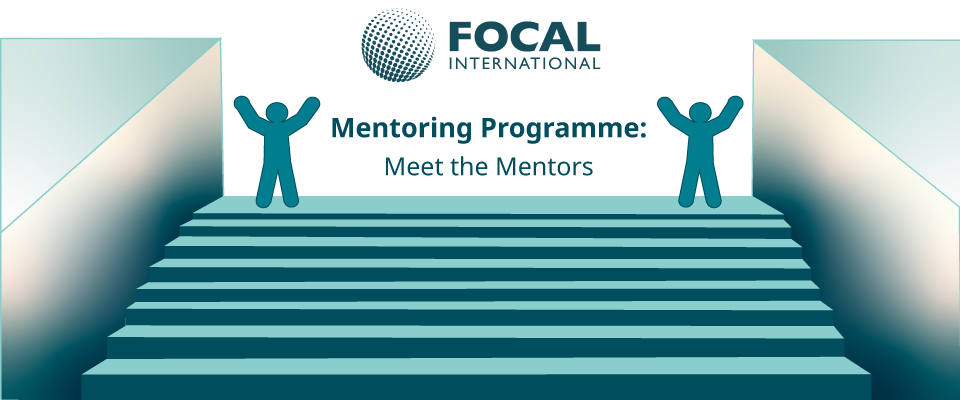 We are delighted to announce the opening of our first Mentoring Programme.
We have 10 amazing mentors who have volunteered across the Audio-Visual industry based in the UK and internationally.
You can read more about them below.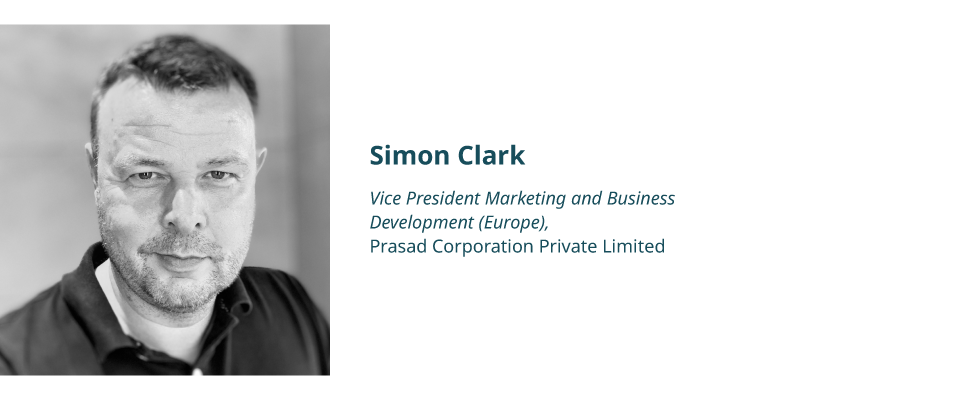 Simon Clark's first experience with film was more than 35 years ago as an engineer working for UK film scanning pioneers Rank Cintel. Simon stayed with Cintel in various roles including Product Management and Operations Director until 2012. During this time, he travelled throughout the world including a relocation to Hollywood to support Cintel's US customers.
A move from film into broadcasting with The Vitec Group, saw him managing leading teleprompter manufacturers Autoscript and Autocue throughout Europe and Asia.
2018 saw Simon back in the film archive industry working for Prasad Corp., a leading media production company with probably the biggest digital restoration department in the world and manufacturer of the DFT Scanity film scanner.
Simon works with film archives, post-production companies and broadcasters throughout Europe to get the very best from motion picture film.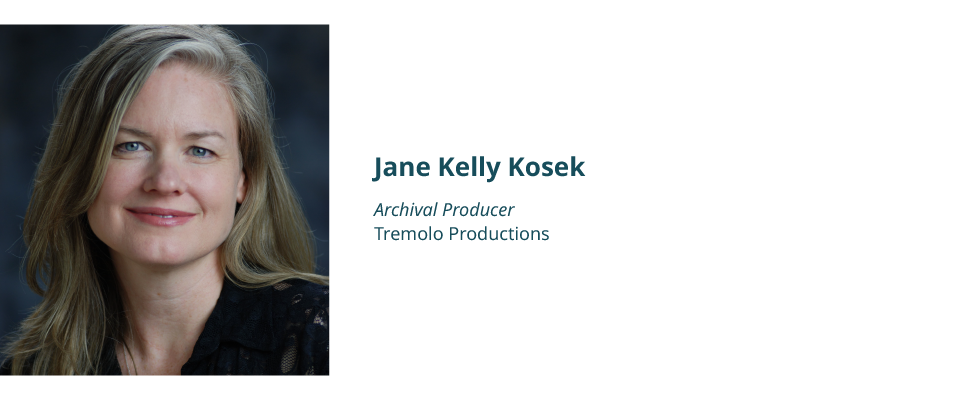 Jane Kelly Kosek is an archival producer at Tremolo Productions in Los Angeles. Her credits include the TV series Song Exploder, Worn Stories, Watch the Sound with Mark Ronson, The Next Thing You Eat, 12th Victim, and the feature documentaries Best of Enemies, Bikram, Miss Americana, Roadrunner: A Film about Anthony Bourdain, and Mickey. She has also produced feature-length documentaries including Bethany Hamilton: Unstoppable, Citizen Hearst and Industrial Light & Magic: Creating the Impossible. The short documentary she produced on the Keystone XL Pipeline titled Pipe Dreams was shortlisted for an Oscar.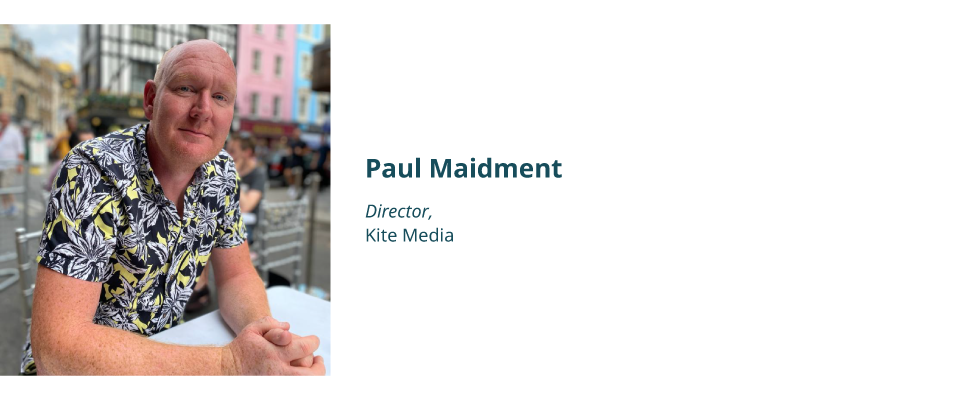 Paul had a twenty year career at BBC Worldwide - now BBC Studios - where ran a number of global business units. Latterly he was Director of BBC Motion Gallery, the archive clip sales division where he helped oversee the transition to digital content delivery & monetisation.
Paul helped lead the team that secured a long term representation partnership with Getty Images and, on departing BBC Worldwide, he set up as a freelancer working in the content / archive content market. In recent times Paul has widened his reach to work with immature companies in their business planning, investment and 'go to market' activity. At heart, however, Paul remains a 'content guy' and he is delighted to help the next generation of archive specialists maximise commercial opportunities.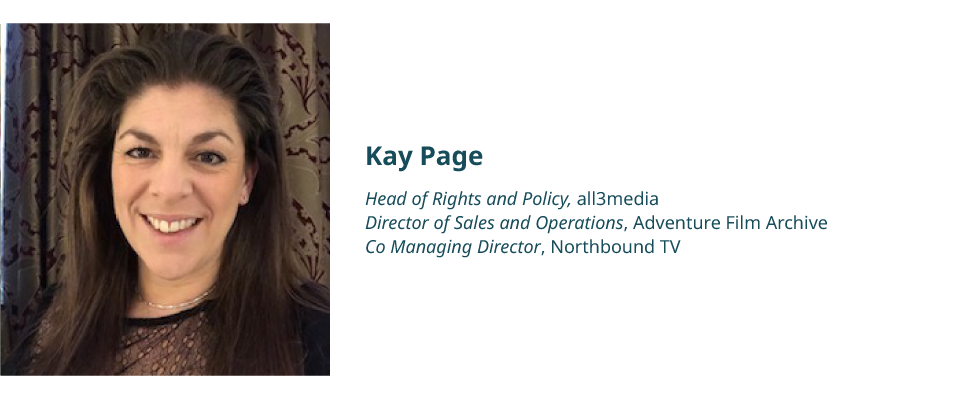 Kay holds a number of roles rooted in the film and television industry. Currently Head of Rights and Policy at All3Media in the UK, Kay also offers consultancy as part of Northbound TV, specialising in television rights management and organising and unlocking value from media collections. Kay recently launched the footage licensing business, Adventure Film Archive whose mantra is 'don't shoot - re-use'. Prior to this Kay spent over 20 years at ITV with numerous senior roles across rights management and the ITV Archive.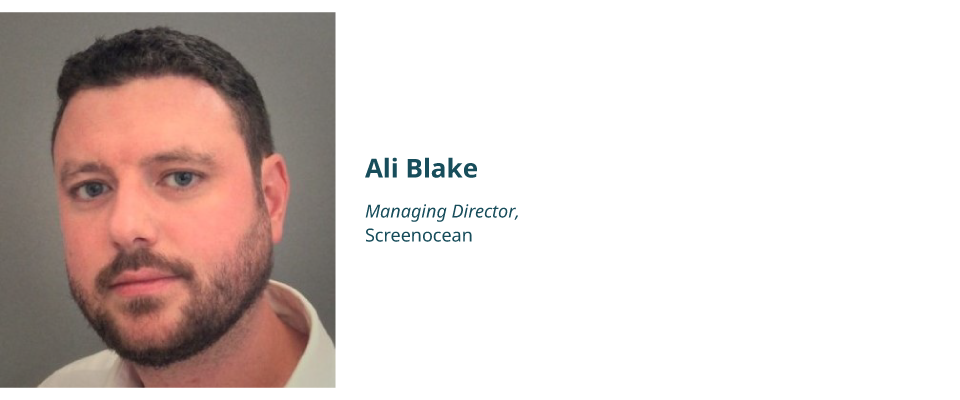 Ali Blake is the Managing Director of Screenocean. Ali has worked in the industry for 10 years and has experience as both an individual contributor (research, cataloguing, licensing) and business leader (management, strategy, commercial and operational responsibility). Ali has a BSc in Multimedia Technology and Music Production, and an MA in Digital Asset management.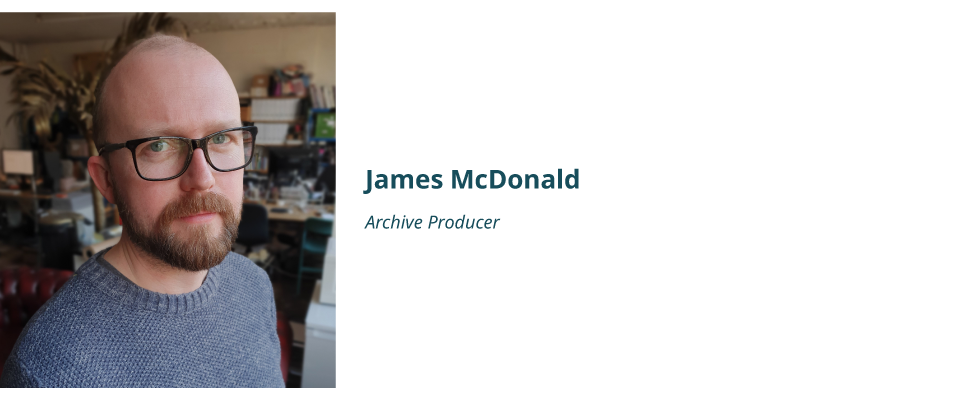 James McDonald is an Irish archive producer and licensing consultant based in London, England. Through his company Shanakee, he and his team work across feature drama, documentary features and series for major international broadcasters and production companies. James initially worked as a director and producer of short-form documentaries for the Open University, BBC Learning, OpenLearn, and other educational institutions before specializing in working with archive for TV and film productions.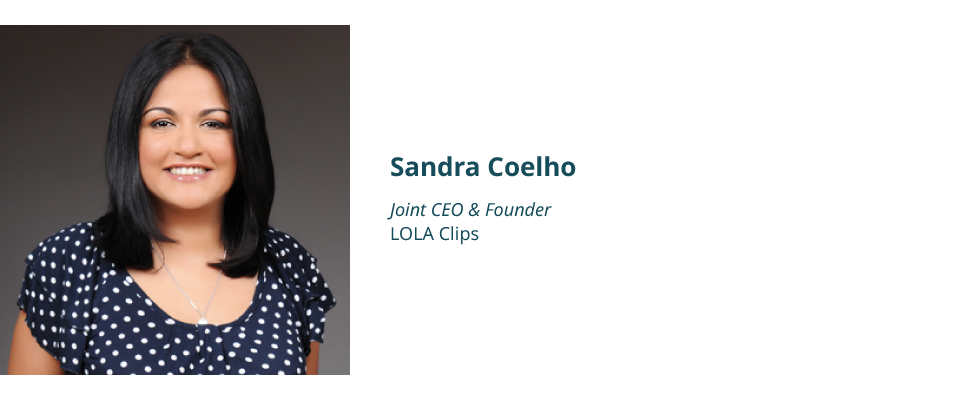 Sandra has 15 years' experience in footage sales and post production. Her first role was at Pictor International where she was advertising team manager. She was tasked with working with advertising agencies who wanted to licience stills for advertising campaigns
In 2003 she moved to Wire image (now part of Getty) who were a start up in the UK at the time. Her role was to build their division of sales in the TV and Book publishing sectors licensing mostly celebrity news stills. She liaised with picture desks globally and managed the News International account, she also sold 'Exclusive Images' to major media organizations.
In 2005 she spent the next 5 years at ITN Source as Outbound Sales Manager. She managed a team of 5 tasked with selling TV News and programme clips into broadcast and corporate markets primarily. After this time she changed direction and worked in post-production at BBC Studios and Post and developed relationships for archives to digitize their content using BBC's post production assets. Prior to forming LOLA Clips, her own company, she was involved in building a footage sales division for Zodiak Media. She built this business unit from the ground up - developing a web portal, agreements to sell and license content from several major media companies such as Studio Canal and Zodiak Media itself. LOLA Clips is now 7 year old specializing in aerial drone footage, UGC Bloopers, historical & news content. They are a small boutique agency who carry clients through from the start to the finish of their productions guiding them all the way with licensing and research to sales and delivery of master elements.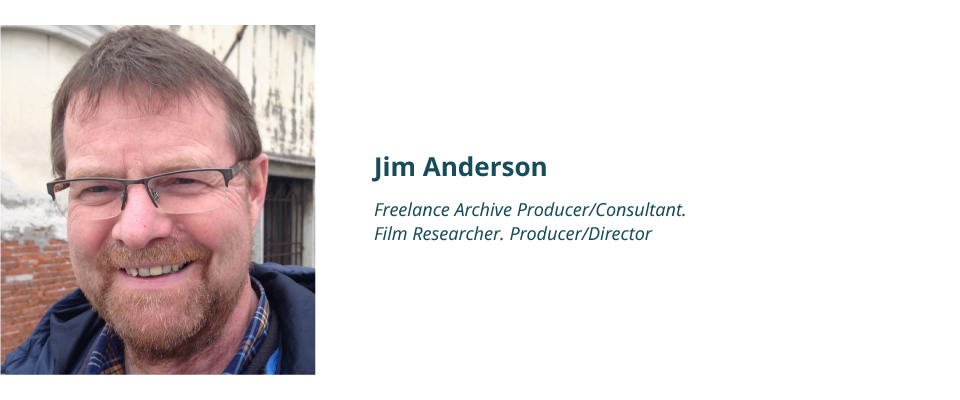 Jim Anderson is an experienced archive producer and film researcher who has worked on a wide range of acclaimed feature films, TV programmes and commercials. Since the 1990s he has been employed by the BBC, as a freelancer for all the major UK TV channels, many of the top independent production companies and for many renowned film directors.
He is perhaps best known for working on the Oscar winning The Imitation Game and on films directed by Terence Davies including the international award-winning archive film Of Time and the City (a eulogy to his native city of Liverpool which premiered to a standing ovation in Cannes). This was voted best non-fiction film by the New York Film Critics Circle as well as featuring in Time Magazine' s top ten films of the 2009.
Other career highlights include:
Sir Alex Ferguson: Never Give In documentary feature film. | Bobby Robson: More than a Manager directed by Gabriel Clarke | The Spirit of '45 directed by Ken Loach. | Seat at the Table 12 climate change videos commissioned by YouTube shown at COP26 in Glasgow featuring Sir David Attenborough and Jack Harries. | Luke Fowler's Turner Prize nominated All Divided Selves | Trust (drama series starring Donald Sutherland as Paul Getty) directed by Danny Boyle | Amazon's All or Nothing: Manchester City. Netflix 2019 series: The Last Czars | BBC's The Conspiracy Files (9/11 & Oklahoma Bomb docs) Torvill and Dean's: Perfect Day | C4's Boris v Dave: The Battle for Europe, and How to be Queen: 63 Years and Counting | The Times: Cut Through the Noise and Nike's Courage Olympics adverts
A sport, culture, science and history/social history specialist, Jim has worked on topics including The Rio Olympics to women in pop art and for clients ranging from the Co-op to Ringo Starr
Favourite archive series: The World at War
For more info go to www.jimanderson.tv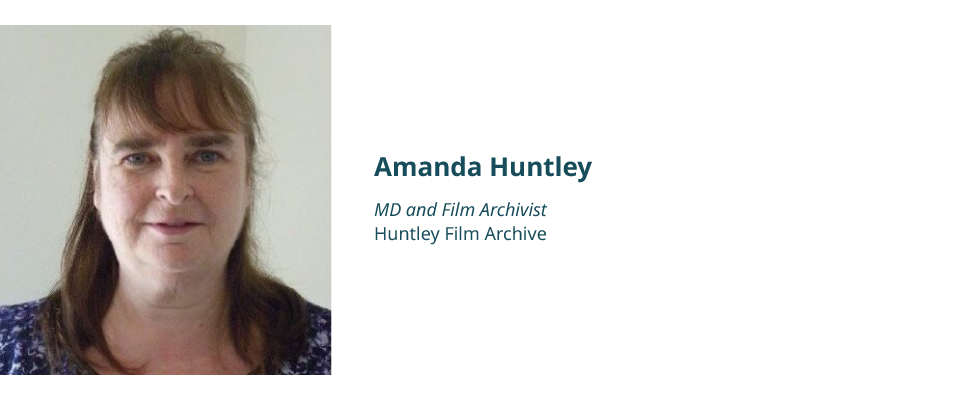 Huntley Film Archives bills itself as a social history archive, films of the lives of ordinary people around the world, doing ordinary things: working, at leisure and with the family. So she brings her historian's mind to the subject, working with film as a historic primary source. The archive offers a full commercial service to all media producers.
In addition to her Huntley work, Amanda is on the executive board of Focal International – the trade association to the world's archives, Mace – a public regional archive for central England and London Screen Archives – a network for London's moving images.
Amanda regularly lectures on the subject of archive film and the 20th century, sometimes to large audiences 500 + or to smaller groups as workshops - training the next generation of film archivists
Film is an extraordinary way to get close to the past. Amanda is dedicated to preservation and training. Ensuring Film Archiving skills for the next generation is her current goal.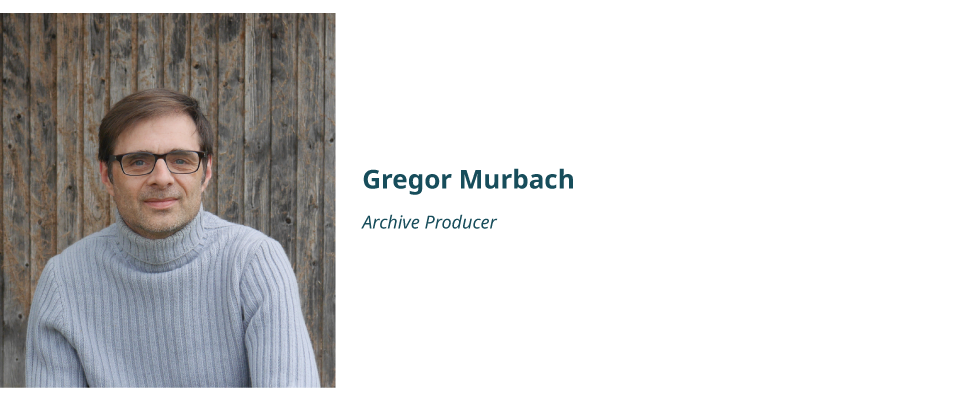 Gregor is an experienced archive producer and freelance researcher based in Germany. His work ranges from TV documentaries (The Rise of the Nazis, Trump Takes On The World, Napoleon) and dramas (The Salisbury Poisonings, The Eichmann Show) to graphic animations (The Amazing Mr Blunden, Vigil), as well as private commissions. He enjoys working with a wide range of international sources and mediums, including some lesser-known ones. He is a keen photographer and amateur film collector.

More mentors to be announced.