FOCAL Online Workshop: Clearing Third Party Rights In Archive
16:00 - 17:00 (GMT) admission from 15:50
Why should you care about clearances?

During our Zoom Workshop we provided an exclusive opportunity where we answered the key questions to ensure your rights are in place.

FOCAL International brought together industry experts to take you through the successes and the pitfalls of clearing third party rights across stills and footage content.
All online workshops are free for members and available to non-members for a nominal fee of £10.00 plus VAT (if applicable).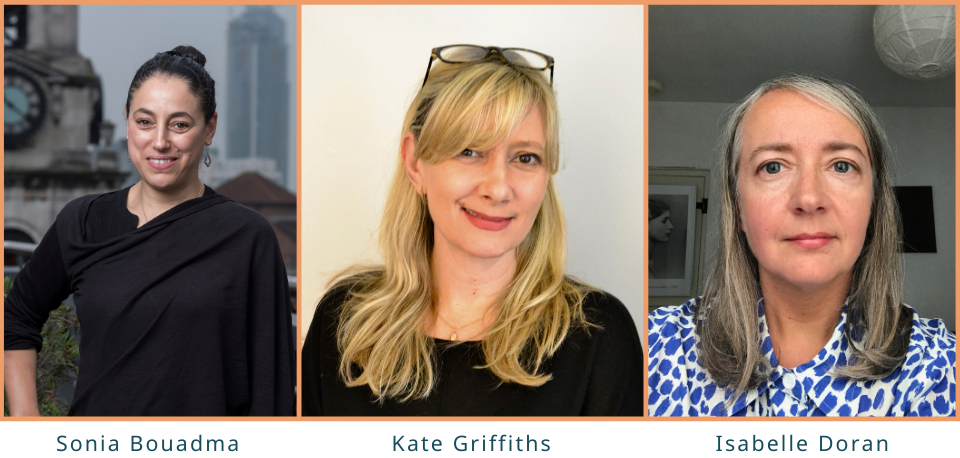 Sonia Bouadma

Sonia Bouadma, VP, Rights Clearance and Licensing for advertising at Greenlight. Sonia has been with Greenlight for sixteen years, and as head of the UK office, is currently in charge of all EMEA clients and operations. She began her career working on clearances and content licensing for game manufacturers but now is primarily focused on ad agency work, clearing various IP rights (music, movies and talents) for commercial campaigns.

Greenlight: Greenlight offers unmatched expertise in rights clearance, securing rights to third party entertainment content and film clips, celebrity and historical talents, trademarks, and copyrights for use in advertising campaigns and corporate marketing.
Its roster of celebrity legends including Albert Einstein, Marilyn Monroe, Marlon Brando, and Steve McQueen ensure instant recognition and audience appeal for brands and marketers.
With over 20,000 clearances, 30 years of experience, global/multilingual teams, and an industry leading indemnification, we clear rights quickly and efficiently for clients worldwide. Greenlight is part of BEN, whose mission is to connect global brands to consumers through the power of popular entertainment.
Kate Griffiths
Kate Griffiths is an archive producer who's been working in the film and TV industry for over 30 years. Specialising in Music and Entertainment, she began her career at Diamond Time where she established and ran the UK office, covering everything from film and TV projects to commercials and sample clearances. Moving onto MTV Europe, she was responsible for on-channel output and off-channel clip licensing. She left to form her own company 'Clearance Matters' and has worked with renowned documentary directors including Julien Temple, James Marsh, Don Letts and Kevin MacDonald. In 2015 she won FOCAL's Archive Researcher Of The Year Award for her work on 'Soul Boys Of The Western World' an all-archive feature documentary about 80's supergroup Spandau Ballet. She's just finished working with Edgar Wright on his first feature documentary about the band Sparks and is currently in post-production with the team behind American Epic working on an official feature documentary about Led Zeppelin.
Isabelle Doran
Isabelle Doran, Chair, British Association of Picture Libraries and Agencies (BAPLA)
Throughout her career Isabelle has been both a supplier and client within the image industry - previously working in the design sector, as well as at several picture libraries, including as a photography graduate at Tony Stone before it became Getty Images, and managing a photo library, Loupe Images, for over 14 years.
She also worked for several years at Magnum Photos, which has an unprecedented reputation in photojournalism and copyright. This was followed by time away to complete a Masters in Museum Management, broadening her knowledge of the creative sector.
In her current role, Isabelle chairs the British Association of Picture Libraries and Agencies, and is responsible for policy and public affairs, as well as business development for the organisation.