FOCAL's Virtual Quiz Night
18:00 (GMT) for a 18:15 start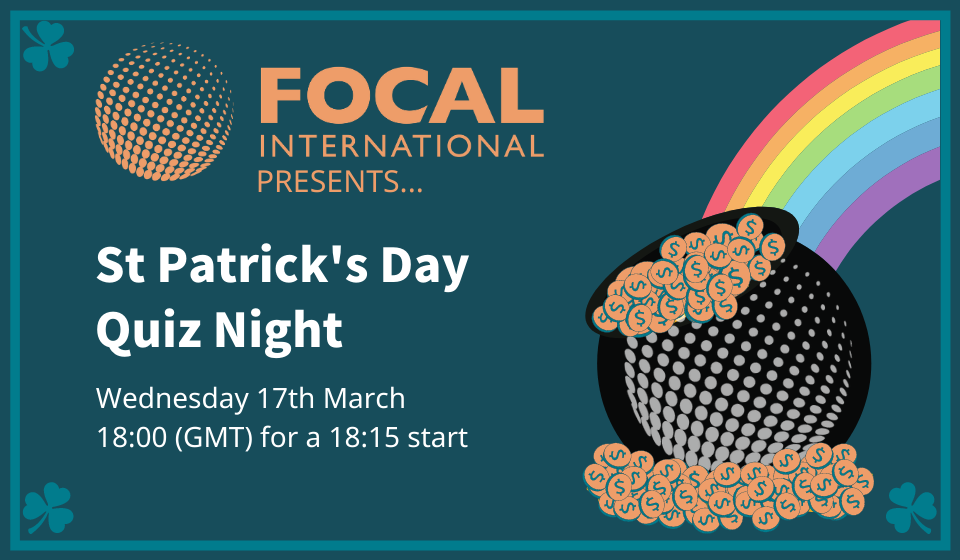 Our contenders spent an enjoyable evening with their friends, colleagues and family at FOCAL's 3rd virtual quiz night hosted by our resident Quiz Master Ben Jones.

Question:
What colour was originally associated with St Patrick?
1) Gold
2) Blue
3) Green
4) Orange
(Answer at the bottom of this page)


We hosted two rounds of questions plus our famous scavenger hunt.
Wear something green for extra points.

Prizes were given to the winning team.
Fáilte roimh chách.
Answer: Blue