The Jane Mercer Memorial Lecture: In conversation with Lizzy McGlynn and Viridiana Lieberman
Online, Zoom | 16:00 - 17:00 (BST)
To celebrate World Day for Audiovisual Heritage this year we continued with our successful series of the Jane Mercer Memorial Lecture and were pleased to have Archive Producer Lizzy McGlynn, alongside Editor Viridiana Lieberman take part where they discussed their work on the Emmy Awards winning documentary 'Lowndes County & the Road to Black Power', directed by the acclaimed by Sam Pollard & Geeta Gandbhir.
The relationship between Archive Producer and Editor is an essential one. In the webinar we heard how Lizzy and Viridiana worked closely together to seek out and use remarkable rich archive footage that told the unfolding intense story of the local movement and young Student Nonviolent Coordinating Committee (SNCC) organizers who fought not just for voting rights in 1965, but for Black Power in Lowndes County, USA. Lizzy's exceptional work to explore previously unreleased footage led to the discovery material. Her efforts not only played a crucial role in shaping the production but also earned her the prestigious Jane Mercer Researcher of the Year FOCAL Award in 2023.
Lizzy McGlynn
Lizzy McGlynn is an NYC based Archival Producer specializing in historically immersive documentaries told through story-driven archive. In 2023, Lizzy received both the Emmy Award for documentary research and the FOCAL Jane Mercer Researcher of the Year award for her work "Lowndes County & the Road to Black Power". She also works in branded content and was a Producer on the 2023 "McEnroe Vs. McEnroe" which was awarded five Cannes Lions and took a Sports Emmy. Consequently, she is ranked #15 on D&Ad's 2023 Producer's Rankings. Other notable credits include the Academy Award winning doc feature "Summer of Soul (…Or, When the Revolution Could Not Be Televised)" that swept the 2022 awards season, and the Emmy nominated "Citizen Ashe". Lizzy is well known for deep research and finding hidden archival gems that transform productions into a full archival experience. Topics of her projects are wide-ranging, including WWI and the Armenian Genocide, print making, modern takes on celebrity culture, and Ted Bundy – in fact she's done multiple Ted Bundy projects, to her own surprise. Lizzy's career spans over 20 years. She began as a soup to nuts documentary producer, experience that grants unique perspective in both story and production process. Lizzy is a child of Chicago-born academics who raised her in Lubbock, Texas through high school. She has since spent more of her life on the East Coast than in Texas, which feels complicated. She currently resides in Maplewood, NJ with her Dublin-born husband Mark, their two children, and a 20 year old cat.

Viridiana Lieberman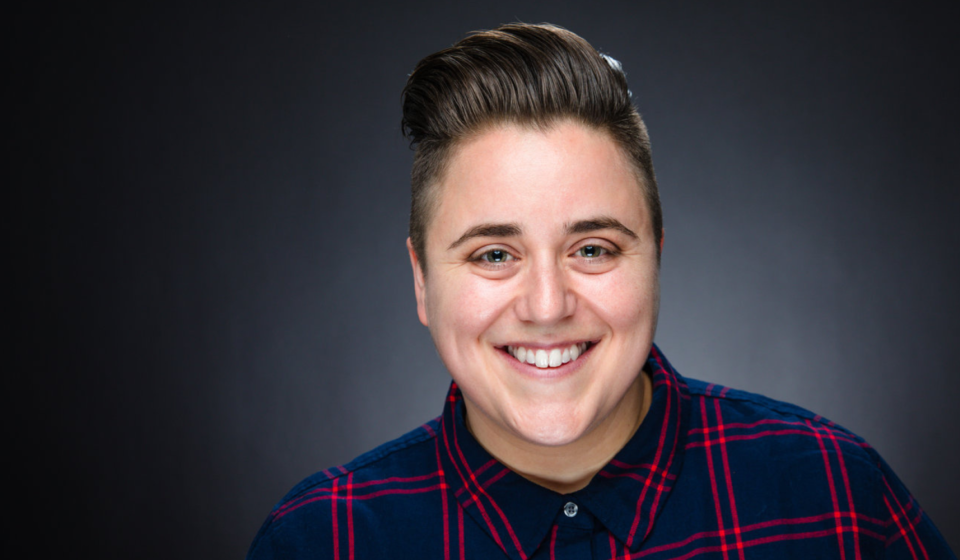 Viridiana Lieberman is a filmmaker based in Brooklyn, NY. She edited the feature documentaries The Sentence (HBO), which won the 2018 Sundance Film Festival US Documentary Audience Award and the 2019 Emmy for Exceptional Merit in Documentary Filmmaking and I Am Evidence (HBO) which won the 2019 News & Doc Emmy for Best Documentary and the short documentary, Through Our Eyes: Apart (HBO Max) which won the 2021-2022 News & Doc Emmy for Outstanding Short Documentary. She also edited Love the Sinner (Tribeca Film Festival), Special Olympics: 50 Years of Changing the Game (ABC/ESPN), Stonewall: The Making of a Monument (New York Times Op-Docs), Call Center Blues (Oscar Shortlisted, 2020), We Are: The Brooklyn Saints (Netflix), Breakaway (ESPN 30 for 30), Reopening Night (HBO) and Lowndes County and the Road to Black Power (Peacock), which won the 2023 News & Doc Emmy for Research in Documentary and for which she was nominated for the 2023 News & Doc Emmy for Outstanding Editing in Documentary.
In 2020, Lieberman was a highlighted honoree in DOC NYC's 40 Under 40 list and her solo directorial debut, Born To Play, premiered on ESPN and ABC (currently available on Peacock). Born To Play follows the Boston Renegades, a semi-professional women's tackle football team on a path for redemption after losing the national championship the previous year. An avid sports fan, Viridiana is also the author of Sports Heroines on Film: A Critical Study of Cinematic Women Athletes, Coaches and Owners, published by McFarland. She just completed editing Carlos, the definitive feature documentary of Carlos Santana coming to theaters this fall and supervising the edit on Choir, releasing this fall on Disney+. She is currently directing a 6 part series for Time Studios.
David Seevers
David Seevers has worked in and around the footage business since the early nineties. He was the founding director of ABCNEWS VideoSource, where he worked until 2004. He was a founding member of the Association of Stock Image Licensors (ACSIL), which is now part of the DMLA, and has served on the executive board of FOCAL International since 2009. In partnership with ACSIL, Seevers produced the ACSIL Global Survey of Stock Footage Companies (AGS) series, which examines current business conditions, key trends and best practices within the footage industry. The first AGS report was published in 2007, and the most recent in 2019, and all four reports are available at thrivingarchives.com. Seevers started his career at Worldwide Television News, which became part of AP in 1999. In addition to his work as an independent marketing consultant, he currently serves as s Footage.net's Chief Marketing Officer, where he oversees all aspects of the business. He is based in San Francisco.

About Jane Mercer
Jane Mercer was passionate about film research and film archives. Throughout her career she inspired and encouraged new entrants to the profession and was an advocator to ensure production see the merit of good film research and by extension how the relationship between researcher and archive brings the best in archive programming.

Jane was Chair of FOCAL International 2000-2005, during which time she championed professional development and training. She received the FOCAL International Lifetime Achievement Award in 2005.