ARK by KOMI - FOCAL's Company of the Month: January 2023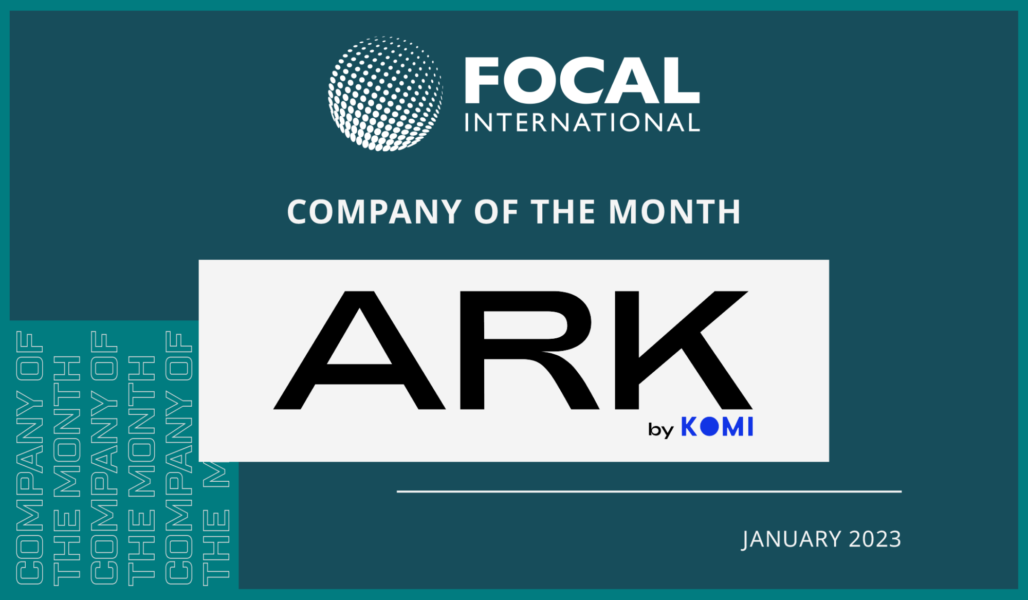 What is your company's name?
ARK by KOMI (part of the KOMI Group)



What does ARK by KOMI do?
ARK by KOMI, host a library of over 27K exclusive viral and trending videos – in addition to a further 270K clips available through our network. We share videos with partners who trust us to deliver quality content. In turn, our library brings user generated videos to billions of people around the world. You can utilise this content via purchasing one off videos or via our monthly subscription service called ARK On Tap. To find out more visit https://komi.group/licensing or the archive site https://ark.media/



How long have you been operating for?
6 years



How long has ARK by KOMI been a member of FOCAL?
A few months!



What is something that you offer that you're most proud of?
When partnering with ARK by KOMI, we guarantee to provide you with safe and cleared-for-usage content. No need to worry about unreliable, non-licensed clips or fair usage claims. Everything we provide is risk-free and reliable.

PLUS if there was ever an issue, we have a proven, track record in resolving any claim - and our relationships with other rights holders makes this process much quicker and easier than doing it yourself.

In addition, we offer our clients dedicated account manager service, particularly useful for any bespoke requirements. Our team of experts will discuss your content request, research the options and source the correct clips for you (if we don't have them in our archive already) - all with our risk free guarantee.



What projects have you recently worked on?
Ark by KOMI has recently worked on some exciting projects, finding content for the following productions and broadcasters

Traffic Jam Nightmares - Channel 5
Neighbour Wars - A&E
Jimmy Kimmel Tonight - NBC
RTL News
CNN - Network News Coverage



Have you ever had any unusual requests?
As a user generated content archive we see all sorts as part of our day-to-day sourcing, and are so excited for the potential that each clip could deliver to content creators.

Plus, with our bespoke content request service we don't see any request as unusual - merely a very interesting challenge to get the best content for our client.



You can connected with ARK by KOMI through the following Channels:
LinkedIn: https://www.linkedin.com/compa...
Website: https://komi.group