Bridgeman Images proudly adds Reuters Pictures Archive images to its library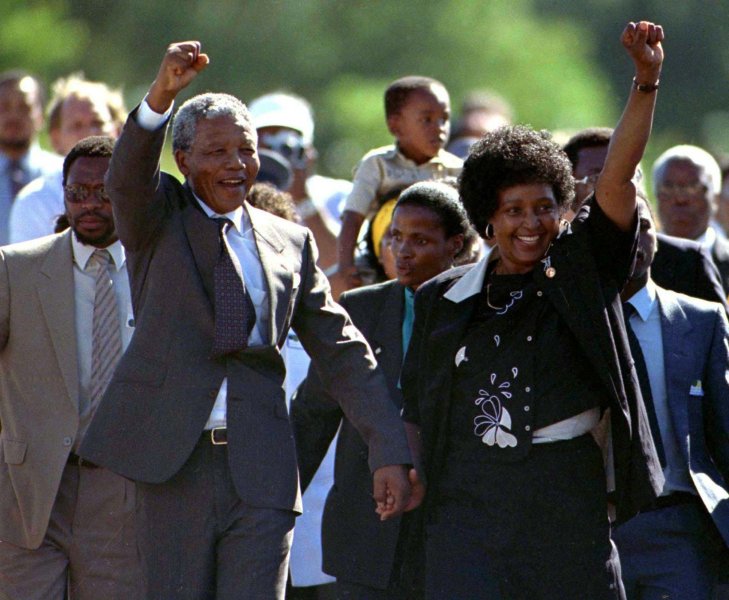 Nelson Mandela (front L), accompanied by his wife Winnie, walks out of the Victor Verster prison, near Cape Town, after spending 27 years in apartheid jails on February 11, 1990.
-
"Bridgeman Images' commitment to presenting carefully curated historical media aligns
perfectly with Reuters legacy of excellence in photojournalism." - Harriet Bridgeman
"We are thrilled to bring images from the Reuters Pictures Archive, documenting some of
the most important moments in history, to Bridgeman Images' library." – Pauliina Hepola
–
Bridgeman Images, the world's leading source for licensing fine art, cultural, and historical media for reproduction, is thrilled to unveil a key industry collaboration with the Reuters Pictures Archive.
This partnership is set to make available more than one million historic photographs up to 2003 to a new global audience, providing images that capture defining moments that have shaped our modern world.

Founded in 1851, Reuters has been a beacon of journalistic excellence and is a global leader in news delivery. The Reuters Pictures Archive contains images of the most pivotal moments in history and demonstrates the power of visual storytelling.
The addition of the Reuters Pictures Archive complements and broadens Bridgeman Images' current offering of over 4 million images and videos, providing filmmakers, educators, creatives and researchers the opportunity to license Reuters iconic photography with the quality and guarantee of Bridgeman Images' rights management expertise.
Iconic Moments Through Iconic Images
From the fall of the Berlin Wall to the protests in Tiananmen Square, the Reuters Pictures Archive encapsulates the most striking moments of our shared human experience. This includes a diverse selection of pictures of Nelson Mandela, as we approach the 10th anniversary of his death in December 2023.
Over 1 Million Pictures From Around the World
Bridgeman Images adds over 1 million meticulously curated photographs from the Reuters Pictures Archive. This expansive visual library serves as an invaluable resource for those seeking to understand, educate and illustrate moments of historical significance. At the heart of this collaboration lies Reuters award-winning photojournalists around the world, who have chronicled diverse stories across cultures and continents.
Seamless Access, Boundless Creativity
In a move to empower creative endeavours, the Reuters Pictures Archive is readily available for editorial use. Immediate downloads pave the way for an effortless integration of these potent visuals into a variety of projects, from artistic creations to educational materials.
About Bridgeman Images:
Bridgeman Images is the world's leading source for licensing fine art, cultural and historical media for reproduction. With a vast collection spanning centuries of artistic and cultural heritage, Bridgeman Images serves clients across the globe, including publishers, advertisers, filmmakers, and creative professionals. With a commitment to exceptional quality and unparalleled service, Bridgeman Images is a trusted partner for all licensing and rights management needs.