Ed Byrne: FOCAL Awards 2023 Host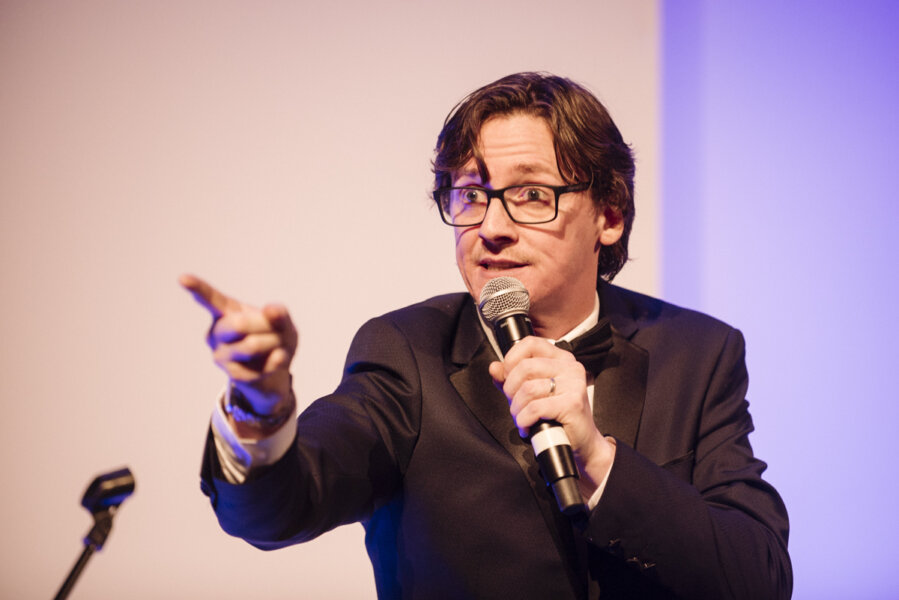 It is our great pleasure to announce Ed Byrne will be joining us on the night to captivate us all with his comedic brilliance as our delightful host.

Ed Byrne stands as one of the United Kingdom's most exceptional live acts, renowned for his unparalleled talent and unwavering work ethic. With sell-out runs in both Edinburgh and the prestigious West End, he has also firmly established himself on the international circuit, captivating audiences from Montreal's Just For Laughs to the glamorous stages of Paris, Vegas, and Sydney.
Ed's performances are characterized by his confident and affable conversational delivery, instantly charming audiences from all walks of life. His relaxed style cleverly disguises a sharp wit and a mastery of the barbed comment. Whether he is playfully railing against pop culture or thoughtfully dissecting political affairs, Ed's gentle-natured rants never fail to win over the crowd.
You may recognize Ed Byrne as the most frequent guest on Mock the Week, where he shares hilarious banter with his good friend Dara O Briain. Together, they embarked on an unforgettable journey through South America in their widely acclaimed Big Adventure for BBC Two. Ed has also delighted audiences on Live at the Apollo, Have I Got News For You, Would I Lie to You?, and an array of other beloved panel shows. Notably, he has even graced the stage of the renowned US talk show, Late Night with Conan O'Brien.
In addition to his comedic prowess, Ed Byrne has made a mark in the world of theater, making his theatrical debut in Brian McAvera's Kings of the Road. His talent extends to film and television, where he has portrayed an array of captivating characters. Yet, it is his iconic voice behind the Carphone Warehouse commercials that resonates with many.
We are confident Ed Byrne's exceptional talent and global experience will make him the perfect host for the FOCAL Awards 2023.
Join us for an evening of laughter, charm, and unforgettable moments as Ed takes centre stage to celebrate excellence in the world of media and entertainment.