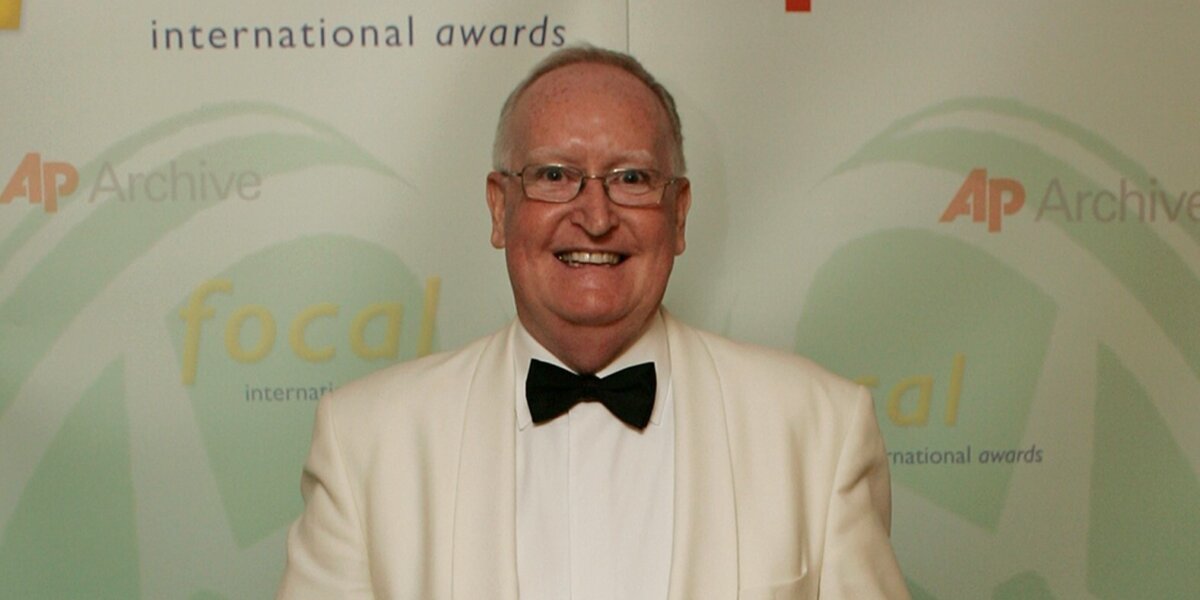 Larry McKinna at the 2007 FOCAL Awards

We have received lots of lovely memories and words of Larry. It is clear to see the impact he made on everyone who was fortunate enough to cross paths with him. If you would like to virtually attend Larry's funeral, it will be held on Tuesday 1st March at 14:00 (GMT).

You can attend via the following link: https://watch.obitus.com
Username: quka5129
Password: 505507
We have sadly been informed of the passing of Larry McKinna. Those who were fortunate to know Larry will remember his incredibly kind and generous personality. Larry spent many years at British Pathe and has been in the archive community since the 1960s, when he started out as a post boy. In 2007 Larry went on to receive FOCAL's Lifetime Achievement Award for his dedication and contributions to the archive industry.
Our condolences to his family.
FOCAL International
I had the pleasure of first meeting Larry when we worked together at ITN Archive many moons ago, and we remained firm friends and were in very regular contact up until his sudden and untimely passing. Larry was such a kind generous and funny man; he was such a joy to not only work with but also to socialise with – we spend many a happy evening at the cinema – his knowledge of films both past and present and those appearing in them was second to none.
When recent events prevented us from meeting up, we continued with the tradition of speaking every week, which was a wonderful welcome distraction, mixed with his keen sense of humour as he always brought a ray of sunshine to the conversation. Like everybody who knew him whether from his earliest days at British Pathe to after his retirement, I will sorely miss this wonderful man that I was proud to call a friend.
RIP Larry.
Wayne Lovell.

You can read additional memories and kind words on Facebook: