Sky Clip Sales - FOCAL's Company of the Month: May 2022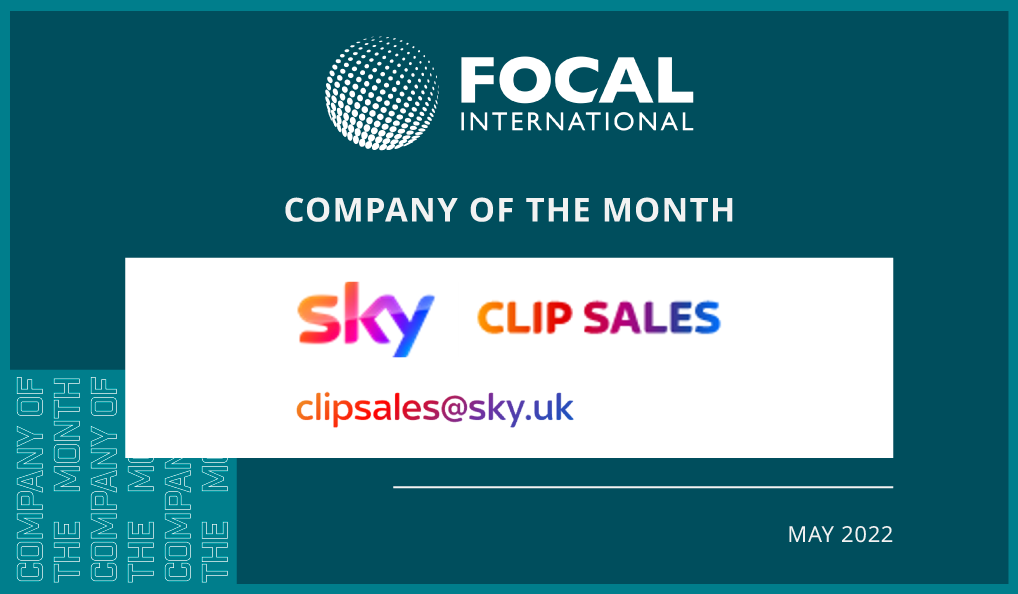 What does Sky Clip Sales do?

Sky is Europe's leading media and entertainment company. Sky Clip Sales licenses Sky News, Sport and Entertainment archive footage and clips.


How long have you been operating for?
Since 1989


How long has Sky Clip Sales been a member of FOCAL?
A long time!


What is something that you offer that you're most proud of?
We're proud to say that, despite being a small team, we have over 75 years of experience in licensing Sky content. We all come from a research background and therefore know (and love!) the Sky archive inside out. We offer a bespoke end-to-end service from research to delivery, licensing to invoicing or simply help with rights advice. Representing News, Sports and Entertainment mean we have access to a diverse collection of content, which is growing daily.
Covering the news since 1989, the Sky News collection houses all the global news stories and accompanying stock shots. From royals to politics, showbiz to climate change, we have thousands of hours of content available to license as well as Sky branded off-air content. Our sports collection consists of a vast collection of sports personalities, sports venues and stories from the world of sports. In addition to archive footage sales, we also represent Sky's extensive entertainment catalogue, offering a full end to end programme clip licensing service.


What projects are you currently working on?
Some of fantastic projects we've been working on recently include Bruno v Tyson for Sky Documentaries, The Fear Index for Sky Atlantic, Death on the Beach for Sky Crime, Arsene Wenger: Invincible for Netflix, Devils for Sky Italy, Epstein's Shadow: Ghislaine Maxwell for Peacock, The Crown for Netflix, Fever Pitch: Rise of the Premier League for BBC, Gazza for BBC and Jimmy Savile: A British Horror Story for Netflix. As well as working on these high profile shows, we're in the process of digitising our News Archive and are excited about continuing to uncover hidden archive gems.


Have you ever had any unusual requests?
Many! Some highlights include moving footage of dinosaurs, Robin Hood in action and we're often asked for streakers. (For clarity, we don't have the dinosaurs or Robin Hood!)


You can connect Sky Clip Sales through the following Channels:
Website: https://news.sky.com/info/libr...
Email: [email protected]