A Sad Loss for the Archive Industry, Victoria Stable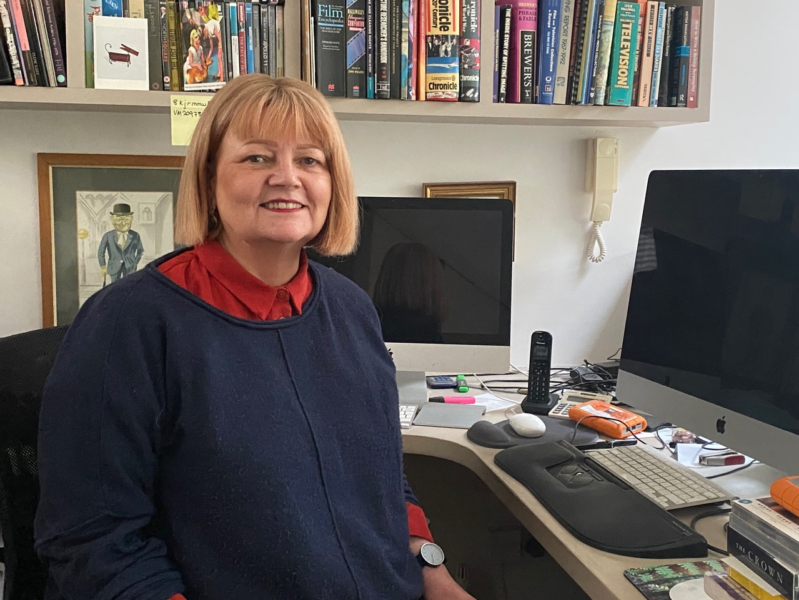 Victoria Stable, Rest in Peace
It is with great sadness that we inform you of the passing of Victoria Stable, a beloved figure in the archive industry. Victoria dedicated decades of her life to this field, working on iconic shows such as the South Bank Show, Weekend World, and Spitting Image. She also conducted extensive research for numerous political and social history documentaries, including the award-winning 'Crude Britannia' and Netflix's 'Black Earth Rising'. Victoria was particularly passionate about her role as Archive Producer on the acclaimed drama series, The Crown, where she worked tirelessly to ensure that the show accurately reflected the lives of the Royal Family and the British Government in the late 20th century.
We are deeply saddened by this news and send our sincere condolences to Victoria's family, friends, and colleagues. Her lasting impression on the archive industry and the countless people she worked with and mentored will not be forgotten. We mourn the loss of such a talented and passionate individual, and our thoughts are with all those who knew and loved her during this difficult time. Rest in peace, Victoria Stable.
If you have any comments or photos of Victoria that you would like to share, we would be honoured to add them to the page below as a tribute to her life and work. Please send them to [email protected]

~~~~~~~~
"I'm deeply shocked and saddened to hear the news of Victoria's passing. I worked with Victoria when I was at ITV Clip Sales, helping her source and licence clips for 'The Crown'- she was always calm, and always friendly, kind, and patient. I really enjoyed working with her on this production, series after series. My sincerest condolences go out to her family and friends. Victoria will be much missed in this business- she was a brilliant, talented, and much-loved expert."
- Caroline Hart

Victoria was delightful - personally and professionally. We are shocked and deeply saddened by her loss.
- The Screenocean team
Victoria was kind and sweet and straight talking, you knew where you were with her and I loved her no nonsense approach to life. Hugely intelligent and inspiring, historically aware, pioneering in her love of film research. Victoria was so very supportive when you needed it most, she was an all round star …
- Amanda Huntley, Huntley Film Archive
I am really shocked and so sorry to hear about the death of Victoria. I did not know her very well, but we often met at FOCALInt events when I was chair. I always admired her exuberance and positive attitude to life and her archive work – she was a great character , a real professional and a pleasure to know.
- Sue Malden
Those of us at Getty Images who worked with Victoria over the years are deeply saddened by the news of her passing. She was always a joy to work with, with a kind word to say and always sure to express thanks, appreciation, and positive feedback to all. She had such a passion for her profession, and was so evidently proud of her work, particularly on 'The Crown' – it was a pleasure to help contribute to the work that she was so proud of.
- Getty Images

I only met Victoria a few times but before I did, I was conscious of how much those in our team that knew her, valued and liked her. I quickly saw why after meeting her. She recently helped us in sourcing a usage case study, and was so helpful and tenacious on our behalf, what a lovely woman and an awful loss.
- Michael Aplin

Victoria and I worked together on the last season of The Crown, specifically on the accompanying 'Beneath the Crown' documentary series. Without her expert archive knowledge and her ability to find and provide footage, the series would not have been the same. Not only was she professionally excellent, she was an absolute pleasure to engage with; for both she will be sorely missed.

- Folu Merriman-Johnson